Barrow Community Kitchen to open on Christmas Day.
6th December 2018
... Comments
---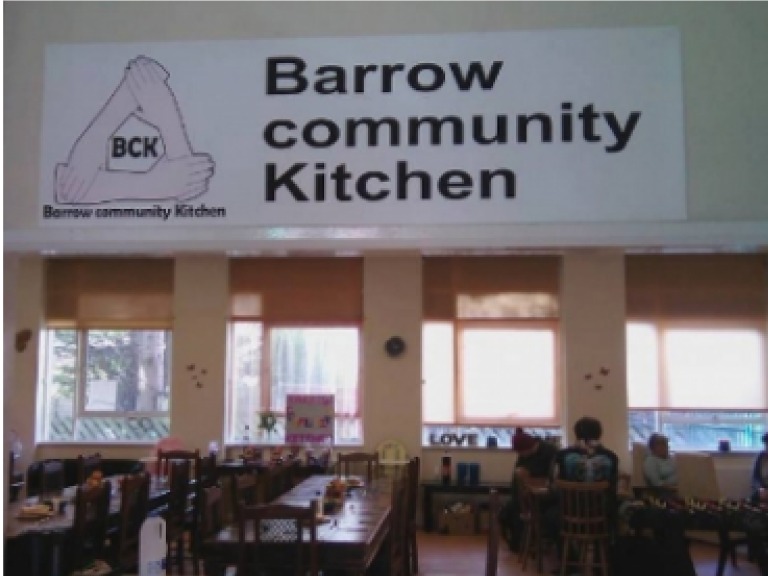 The team at Barrow Community Kitchen work tirelessly all year round to make sure that those in need get food and fellowship. Due to the sheer amount of requests they've had, they've decided to open on Christmas Day.
Christmas is, for a lot of people a time for celebrating with family and friends, partying and having a great time. But for many local people Christmas can a real struggle. There are those in the community who are unable to pay for meals and end up going hungry.  For others the prospect of spending Christmas alone is a very real problem,  they may be estranged from their relatives, or have no-one to spend the festive season with. Christmas just isolates them even more, cutting them off from the rest of the community.
That's where Barrow Community Kitchen can help.
The good folk at the kitchen (based at Roosegate Community Centre) along with volunteers from The Well Communities will be open on December 25th giving around 45 people the chance to come along and enjoy a Christmas lunch with all the trimmings. Those who are less well off or feel isolated will be able to eat well and spend the afternoon chatting together, giving them a merrier Christmas.
It's a wonderful thing to do for the community, and places will be booked up quickly so if you would like to come along then please contact the team as soon as possible.
Barrow Community Kitchen is always well supported by both the public and local businesses throughout the year, something they're eternally grateful for, but this Christmas they are also looking for donations of meat to help feed those attending on Christmas Day. Any support and donations you can spare would be greatly appreciated.
Barrow Community Kitchen opening hours over Christmas are as follows...
Sunday 23rd December  2-30/5pm
Tuesday 25th December 3-6pm
Friday 28th December  12/2pm
Sunday 30th December 2-30/5pm
You can contact Sharon, John and the team by dropping them an email to communitykitchen1@outlook.com or messaging them on Facebook https://www.facebook.com/groups/920670234636088/4