14 Days of Giving
22nd November 2021
... Comments
---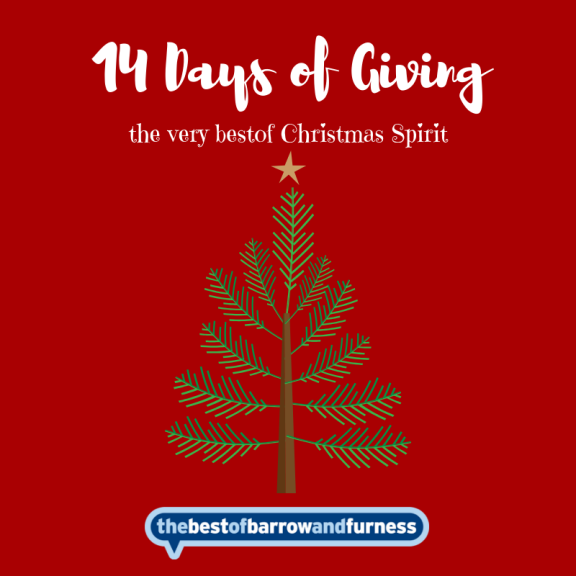 Christmas is all about giving, and here at Thebestof we've decided to give a bit back this Christmas with our 14 Days of Giving.
There are families in Furness who won't be adding the treats to their shopping baskets as they simply can't afford them. All those little things we take for granted, such as nice biscuits, chocolates, crackers and of course treats for the children. So we decided that we would add an item to a gift bag every day for 14 days which will make a difference to a family at Christmas.
Now we can make a difference to one family, but with your help we can make a difference to lots of families.
Can you help us support the FoodBank this Christmas?
We are looking for individuals and businesses to join us and make a difference with 14 Days of Giving.
We have large bags that we can drop off for you to add your goodies too - or you can use your own bag.All we ask is that you let us know you want to participate and add an item every day for 14 days!
Just add 1 item a day to a bag or box for the next 14 days - or as many items as you you can donate. Drop us a message to say you're taking part and we will arrange to collect your goodies and drop them off at the Foodbank so they can help the families this Christmas.
How many families we make a difference too is a down to how many of you join us – so please get in touch if you would like a bag and we will add a special thank you to you on our events page.
Let's all help make this Thebestof Christmases.