The Wimbledon Championships - A Potted History
13th June 2014
... Comments
---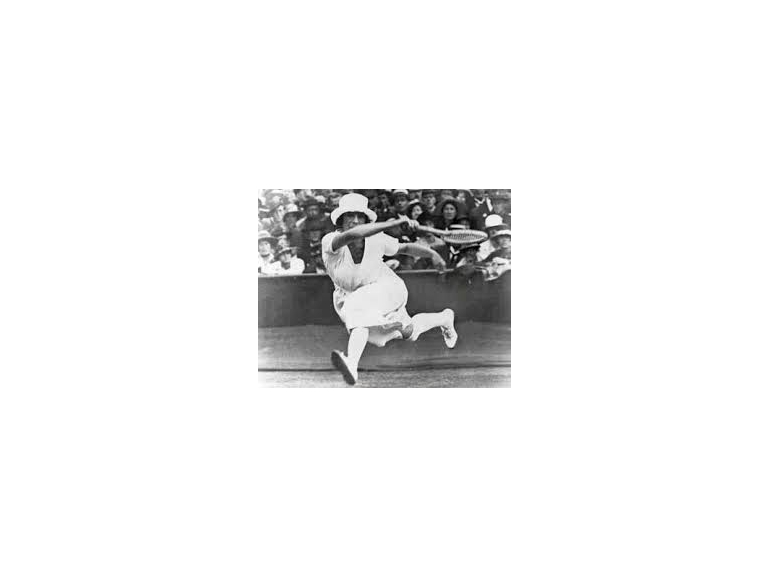 What will your Wimbledon Fortnight involve this year?
Will you be watching with baited breath as Murray fights to keep hold of the trophy? Will you use the fortnight as an excuse to indulge in copious amounts of strawberries, cream and Pimms? Or perhaps you'll just be grumbling at the hordes of tourists congesting the tube. Either way, the Wimbledon experience in 2014 is a far cry from the first Wimbledon championship in 1877.
The first Wimbledon Final attracted 200 spectators who paid 1 shilling each to watch Spencer Gore win the first title. Twenty two competitors were invited to bring their own racquets to the England All Croquet and Lawn Tennis Club to compete.
Women were invited to participate seven years later at the first ladies' singles event. This allowed the 15-year-old Lottie Dod to shine; winning an impressive four championships from 1888 and 1893. As the Championships grew from an amateur event to an international tournament, it was time to expand and in 1922 the Championships moved to their present location near Church Road. From there, a multitude of traditions began to fall into place.
The first Pimm's bar opened at the Wimbledon tennis tournament in 1971, heralding in the enduring alliance of Pimms and tennis. Strawberries have been served at the tournament since 1953, but it was only in 1970 that they were treated with lashings of cream. Now, 200,000 glasses of Pimms are drank every year at Wimbledon, and 8615 punnets consumed every single day. 
137 years after that first tournament, The Wimbledon Championships have come a long way. In 2014 we have an excuse to indulge in pints of Pimms, eat punnets of strawberries and (at long last), cheer on our own British Wimbledon champion.