What's in Season in Summer?
13th June 2014
... Comments
---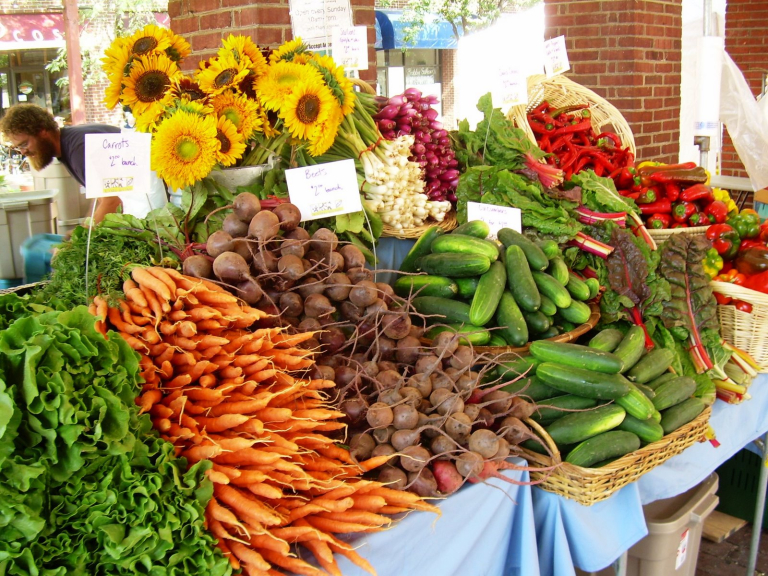 ---
Wonder around Wimbledon's weekly Farmer's Market this Summer and you'll be struck by a rainbow of colours: the vibrant green of broad beans, yellow tipped chicory and of course, ruby red British strawberries.
In Summer, British produce comes to life, offering fresh flavours that perfectly compliment the sunshine. Of course, food that's going to be enjoyed during a lazy lunch shouldn't require a stressful session in the kitchen. Thankfully, farmer's markets offer ingredients that are so fresh that they require minimum preparation.
For an easy lunch or starter, top steamed asparagus with a poached egg and shaved parmesan. Similarly, broad beans only need to be popped out of their pod, blanched and served with thick slices of ham (try March House Farm in Wimbledon Farmers' market for a wide range of rare-breed meat).

Of course, you'll also be able to pick up a punnet of the finest British strawberries – accompanied by the tennis championships (and plenty of cream, of course!)
On your visit to Wimbledon Farmer's Market this month keep an eye out for:
Lettuce

Early potatoes

Tomatoes

Courgettes

Broad Beans

Chicory

Globe Artichokes

Strawberries

Gooseberries

Raspberries
The Wimbledon Farmers' market takes place every Saturday from 9am-1pm at Wimbledon Park Primary School.