The health benefits of playing squash
2nd June 2015
... Comments
---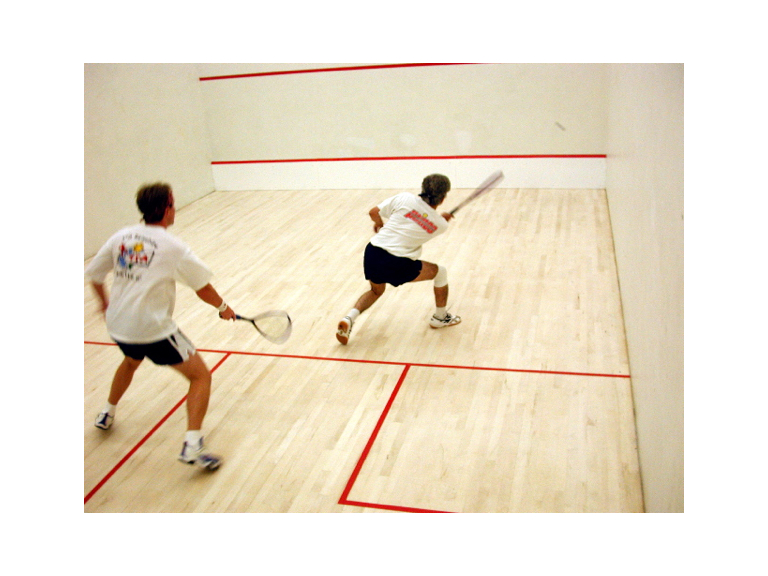 Whilst tennis is generally the household sport in Wimbledon, we're taking a look at its "younger sibling" sport, squash, and the health benefits playing the game can have.
Squash is an exhilerating racket sport and unlike many sports, it seems like the game never stops, mainly because of the enclosed court area. This means the ball is never too far away and you never seem to have a good enough excuse to take a break. Because of this, you do need a certain level of fitness to play, but this is easily workable and you can start small!
Squash is very easy to get started and it's relatively cheap, too. There are thousands of courts all over the country, and due to the popularity of the sport, you probably already know someone who plays.
Squash can be played by all ages, and all you need is a racket, balls and sports clothing to get started!
Health benefits of playing squash:
Improved aerobic fitness, with more oxygen circulated around the body to better muscular endurance.

Burns off calories with energy being supplied to the muscles and not forming fat.

Boosts flexibility and sprint speed, due to the fast-paced nature of squash.

Improves hand-eye co-ordination with concentration required for serving.

Develops the strength and power of muscles, notably leg and arm muscles.

Furthers concentration and mental strength, with matches often lasting for some time.

Boosts a player′s cardiovascular fitness (the heart and lungs), allowing more oxygen to be pumped around the body and help energise muscles.

Wimbledon Racquets and Fitness Club have been around for many years, tucked just a 5 minute walk away from Wimbledon station. They have 6 high quality squash courts, offer professional coaching and advice and hold squash leagues for all levels.
If you're looking for a new sport to get to grips with, squash is an excellent choice. Simply contact Wimbledon Racquets and Fitness Club to get started!