The Dons are back in town!
11th December 2015
... Comments
---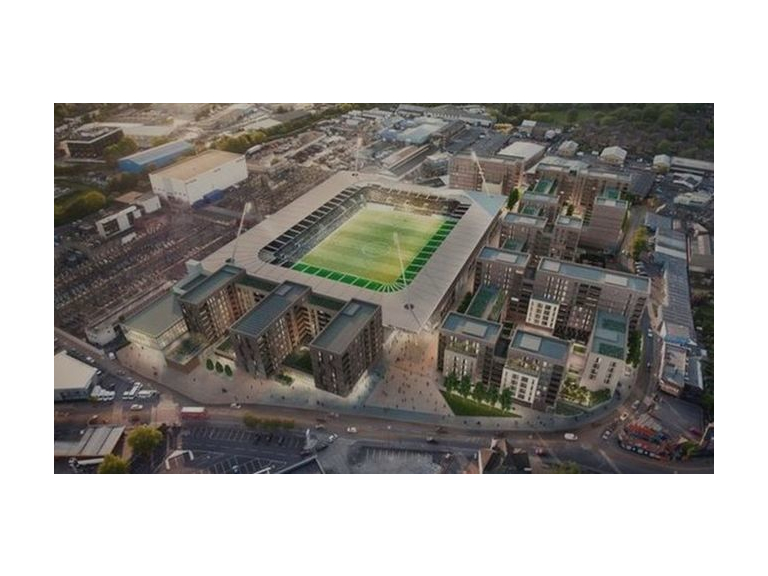 Let's back track a little, for those who don't know...
Wimbledon's original football club (simply known as Wimbledon FC) resided at their Plough Lane stadium, but were forced to move out in 1991 because of legislation requiring all-seater stadiums. The stadium was later demolished and turned into a large development of flats. The club then shared Crystal Palace's Selhurt Park until 2002 when new manager Egil Olsen relocated the team to Milton Keynes - a far cry from Wimbledon! The team was subsequently renamed the MK Dons.
The controversial move, which was opposed by fans, The Football League and The Football Association, caused outrage among supporters who took matters into their own hands by creating a new local team, AFC Wimbledon. AFC Wimbledon started as a non-league club and has since risen to League Two - a great achievement, particularly over only 10 years. The team wasn't able to find home ground to train on and has subsequently been stationed in Kingston.
Supporters and the club themselves have always dreamt of retaining their own slice of Wimbledon again, where they feel the team in embedded in the community. And, news just in today, has revealed AFC Wimbledon will finally be returning home. Plans were agreed to relocate the team to a brand new stadium in Plough Lane, just seconds from their old stomping grounds. The AFC Wimbledon Supporters Trust has agreed to sell its lease at Kingsmeadow to Premier League Chelsea to help fund the new stadium.
The stadium will replace the Wimbledon Greyhound Stadium and will seat 11,000 with the possibility of expanding to hold 20,000. Merton Borough Council had recommended the stadium for approval and councillors unamimously approved the plans. The planning application also seeks permission to build 600 residential units, along with retail and commercial space and a leisure club.
No doubt this development will bring plenty of opportunity to Wimbledon and the surronding areas and we can't wait to see AFC Wimbledon back in their rightful place after a long old wait!