London 2012 Olympic Torch relay in Wimbledon and Merton
23rd July 2012
... Comments
---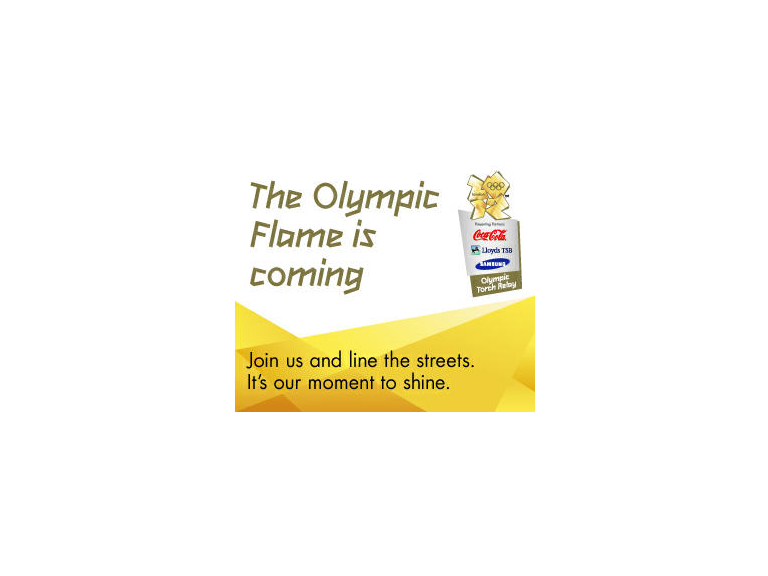 Yes, that's right. The Olympics are almost upon us... and The Olympic Torch will be upon us on Monday, 23rd July 2012 as it comes to Wimbledon and Merton at around 3.30pm – 5.30pm. Don't miss this thrilling opportunity to be part of history and make this a day to remember - come along and join in the fun!
Drivers, please use alternative routes to avoid the Torch Relay, especially through Mitcham, Colliers Wood, South Wimbledon and Wimbledon Village.
Here's a bit of information about the route
Route map and temporary diversions 
The torch will be coming into the borough from Sutton at approximately 3.30pm and will leave Merton into Wandsworth at approximately 5.30pm. We regret that we cannot give more specific times for locations along the route as we would not wish to disappoint any residents with incorrect - or not specific! information. However we do know that the torch will cover 6 miles of road through the borough so there will be plenty of opportunities to see the spectacle.
Picnic and party time
There will be four Torch Relay picnic parties along the route, where you can go after the torch has passed.
Bring your picnic and enjoy fun activities including music, crafts, and entertainment.
Mitcham Fair Green, High Street, Mitcham, CR4 1BB

Merton Abbey Mills, Merantun Way, SW19 2RD

South Park Gardens, Trinity Road, Wimbledon, SW19

Ricards Lodge School, Lake Road, Wimbledon, SW19
Further information
Watch the Torch Relay live online (London 2012 website)   
London 2012 Olympic Torch Relay website   
London 2012 Torchbearers (London 2012 website)