Jigsaw4u young person chosen for Wimbledon final coin toss
5th July 2016
... Comments
---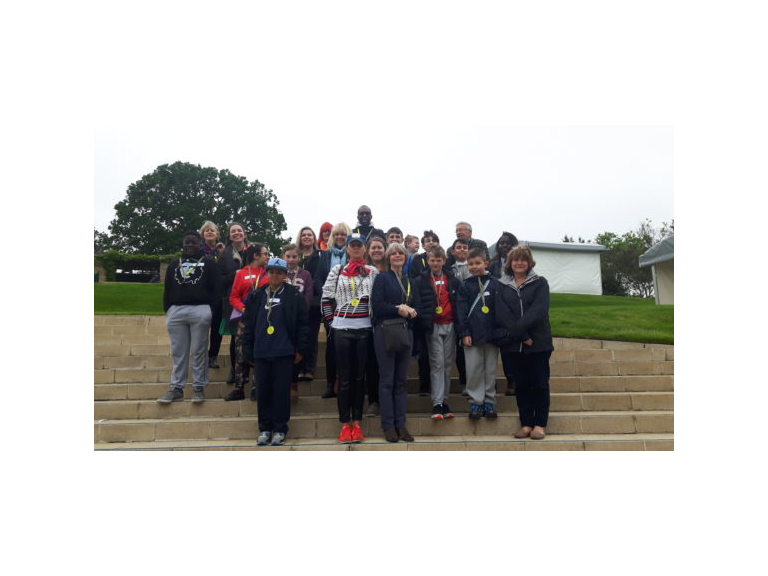 Jigsaw4u is delighted to announce that they have been asked to be involved in the event of the year in South London – The Championships, Wimbledon. A young person from Jigsaw4u has been chosen for the coin toss at the Gentlemen's Singles Final.
The Wimbledon Foundation currently fund Jigsaw4u's Mentoring Project which provides extra support for children in year 6 who are worried about making the difficult transition to secondary school. Many of the children they work with will find the transition to secondary school harder than other children due to reasons such as parental bereavement, additional learning needs or lacking confidence with social skills and making friends. Primary schools are often a very nurturing environment for children and as such making the move to bigger schools, where the emphasis is on independent working and exams, can be very difficult for many children. Our mentors provide a consistent person for these children during this transition; someone they can talk to about their worries, work with on things they might find more difficult and have fun with!
This year the Wimbledon Foundation asked Jigsaw4u if one of their mentees would like to flip the coin at the Gentlemen's Singles Final and they were very excited at the news. It was a difficult decision for Mentoring Coordinator Jenny Harwood as so many of the children would have loved such an amazing opportunity, but eventually she was able to decide that Yousef would the perfect person for the job.
Yousef sadly lost his mother in very difficult circumstances when he was younger. Yousef's father, suddenly finding himself a lone parent of 2 boys, often worked 2 jobs to ensure the family had financial stability. Yousef had to grow up very quickly, but is a fantastic example of a young person who's demonstrated unbelievable resilience in coping with such loss. He has a huge amount of empathy for others around him and a great sense of humour – we knew an experience like this would create a memory for him that he would never ever forget.
Yousef and his mentor Jacqui have a great time in their sessions; Jacqui helps Yousef with any work he finds difficult, but they're both chatterboxes so often they spend their whole session talking. Yousef can tell Jacqui if he is feeling worried about anything and she is able to reassure Yousef when he does have concerns. He said about his sessions with Jacqui "If I'm upset about something, Jacqui helps me to feel better or look at something in a different way. I really wanted to improve my handwriting before I got to secondary school so Jacqui has been helping me with this and it's definitely getting better."
When Yousef was told that he had been chosen he said "I just couldn't believe it... I went outside and started jumping up and down with excitement."
Jigsaw4u has a very exciting few weeks ahead of them! Don't forget look out for Yousef in Jigsaw4u blue on Sunday 10th July.