Parties at Hatfield Park Farm
23rd April 2018
... Comments
---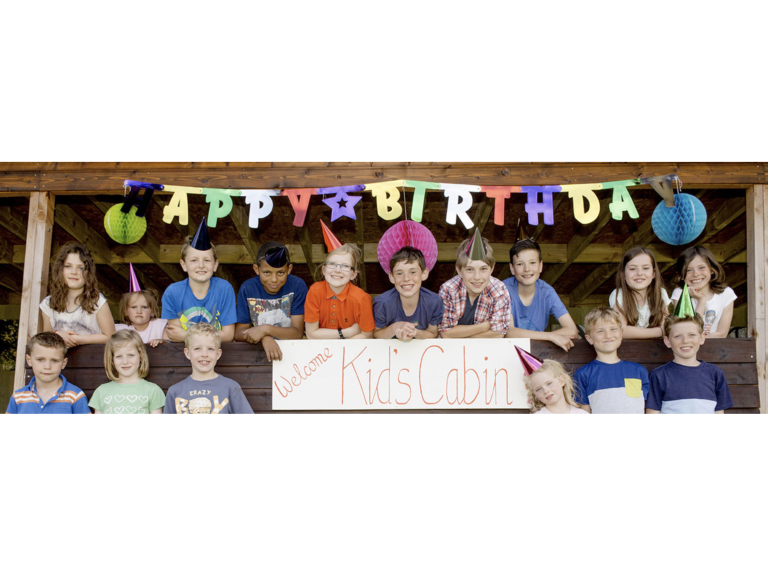 Looking for a venue for a children's birthday party? The Kid's Cabin, an outdoor shelter, is available to hire for D.I.Y. parties at Hatfield Park Farm. Bring your own food and decorations and enjoy the Farm in your own private enclosed area in the centre of the Farm. 
There is plenty of indoor and outdoor space for party games. As well as your own area, you will be able to enjoy the Farm, Bloody Hollow Children's Play Area, Goat Pass and a tractor and trailer ride.
The Kid's Cabin is available for £100 (including VAT) a day and includes up to 30 children and 10 adults, any additional adults are charged at £5 a person and children, 3-15 years are £2.50. Access to the Cabin is given from 11am to 4pm.
Take a look at some of the lovely feedback we have received so far this year…
'Just wanted to say thank you. We had such a fab party at Hatfield House Farm on Sunday. We were very lucky with the weather, which helped,‎ and the kids all had a great time. I would highly recommend to anyone as a party venue!'
'Just a quick note to thank you all for a fantastic birthday party. It was such a perfect venue and all the staff were so helpful and friendly. My daughter and all her friends had a great time, we really couldn't have asked for more. Thank you all again for helping to give her the perfect day.'
'A slightly delayed email, but I just wanted to say thank you so much – we all had such a great time at my son's 4th birthday party last Sunday at Hatfield house farm! Hannah in the Entrance Hut was lovely, welcomed all our guests in and The Kid's Cabin itself is just fantastic; plenty of room & ideal as a base for our party. The tractor ride was great & the kiddies thoroughly enjoyed themselves! I'm pretty sure we'll be booking the Cabin again, I'll just have to find an excuse for another party!'
Find out more about Hatfield Park Farm