5 Ways to Get Involved with Watford Rotary!
17th April 2018
... Comments
---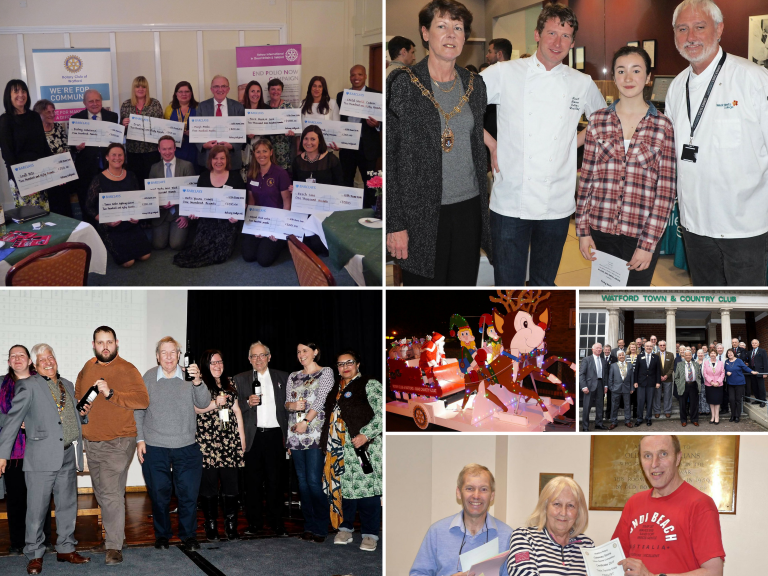 Watford Rotary Club was formed back in 1923 and is now one of a staggering 34,000 clubs worldwide that form the International Rotary Movement.
Rotary Club's are open to anyone who would like to make a difference and give back to their local community or support national and international causes.
Our members and volunteers share not only time but their skills and experience (and enthusiasm, we have some fun along the way, which in turn means it's a great way to make some new contacts and friends) for projects including organising and supervising community events, promoting the achievements of young people, helping those who are disadvantaged or disabled, coordinating educational programmes and working in partnership with local businesses and charities. 
5 Ways to Get Involved with Watford Rotary!
You could become a member of Watford Rotary and open up a world of opportunities
You could donate to our club or a Watford Rotary initiative
You could volunteer to speak at one of our meetings about a cause or interest
If you are a school pupil, you could take part in a Rotary competition
You could volunteer to help the club in one of its initiatives, without becoming a Rotary member
Watford Rotary meetings are weekly and alternate between lunchtime and evenings and are held at Oddfellows House in the town centre (don't worry as a member there's no obligation to come to every meeting).  
At the meetings we invite speakers from a wide range of backgrounds to share their knowledge on a variety of topics and we also have 'business meetings' where we discuss initiatives and upcoming events, such as: 
Senior Citizens Carol Service & Christmas Party
Young Chef Competition
Young Photographer Competition  
Christmas Float Charity Collection
Shoebox project
If Rotary sounds like the organisation for you and you feel like volunteering some of your spare time, we'd like to hear from you!
Please contact Mike Hammond on nimrodhammond@gmail.com 
On social media? Join the conversation on Facebook or Twitter