5 tips on looking after Alloy Wheels
Alloy Wheels have become increasingly popular over recent years and often come as standard on new cars. Along with the surge in popularity, many people aren't sure how to look after them. 
The sensible solution is to use an expert - as with many things - this ensure quality maintenance and reduced damage. You wouldn't ask your mate to rewire your house would you? Well not unless they were a fully qualified and certified electrician!* Locals in Telford have been recommending Wheel Perfection, based in Madeley, they offer mobile alloy wheel repair and alloy wheel refurbishment services across the Midlands. 
There are some tips they offer too, to make sure you keep your alloys in perfect condition:
Back to basics
To make things easier when it comes to detailing your wheels, regularly wash your car to ensure dirt is removed and that debris doesn't get a chance to stick to the metal work. 
Brake dirt – an alloy wheel's worst enemy
The dust that comes off the brakes is made of adhesive, carbon fibres and small metal shavings. This mixture is highly corrosive and although it's impossible to stop, as it's created every time you use the brakes, using a wheel brush and strong stream of water should help break it down enough to clean off.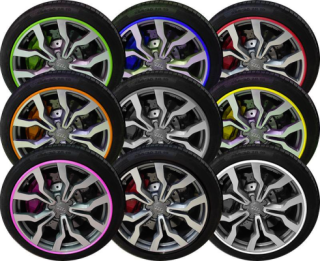 Add a little shine
Head to a professional like Wheel Perfection who can re-polish the band or the whole face of your alloy to give you back that "bling" effect.
Change it up!
Changing the colour of your alloys is fast becoming one a popular options, if you're bored of the appearance of your alloys and you can think of a colour you would like, a professional like  Wheel Perfection can do this for you.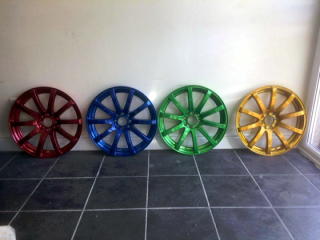 Repair the wear
If your alloys have gone head-to-head with a curb or two, it's a good idea to get them fixed. Not only will it improve the overall appearance of your car, but it will help increase its value when you come to sell it. 
If you would like to speak to an expert at Wheel Perfection about your alloy requirements call 01952 426119.
*if your mate is not a certified or electrician, click here, for a tradesman who is.