New Sculpture at Enginuity
21st November 2012
... Comments
---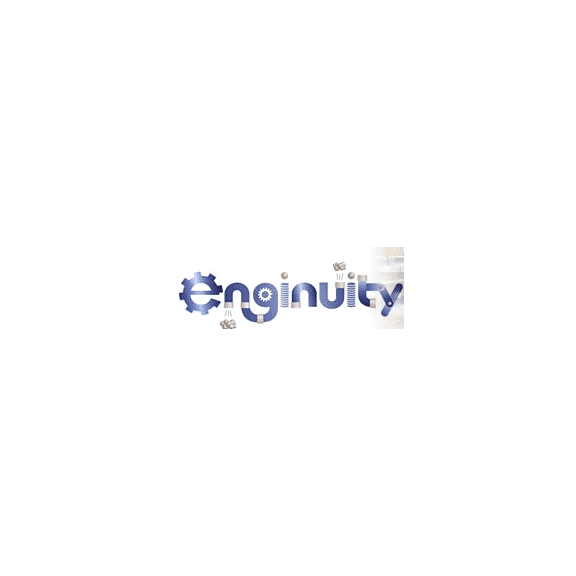 The sculpture, which took inspiration from the history of metalworking in the Ironbridge Gorge World Heritage Site, was designed by artist blacksmith Olly Boyett and includes concepts from fellow craftsmen Matt Snape and David Frazier. Olly's design represents foundry boxes which are filled with a variety of forged sculptural decorated compositions.
The impressive sculpture was created over the summer in a weekend of public forging sessions at Blists Hill Victorian Town, another of the Ironbridge Gorge Museum sites. More than 75 blacksmiths worked in small teams on individual components that have been brought together to make up the sculpture. In total more than 800kg of iron has been used to create the work of art.
Anna Brennand, Deputy Chief Executive of The Ironbridge Gorge Museums said: "Enginuity is the ideal permanent home for this remarkable sculpture. Coalbrookdale is not only the birthplace of the Industrial Revolution and the modern steel industry but also a centre for creative design and technology and it has been the setting for pioneering and artistic work over the centuries."
BABA was formed more than 30 years ago to promote the highest standards of craftsmanship, design and commercial practice amongst Artist Blacksmiths in Great Britain. Their events attract a huge range of blacksmiths from the most experienced in the country to students as they are a great way to learn the craft.
The sculpture will be installed at Enginuity on 23 and 24 November and will be on permanent display at the interactive Design and Technology Centre.
Open 10am to 5pm Enginuity is one of the ten Ironbridge Gorge Museums. A great value Annual Passport Ticket allowing entry into all ten museums, valid for twelve months and unlimited return visits, costs £23.25 per adult, £18.75 for the 60 plus, £15.25 for students and children and £64 for a family of two adults and all their children aged up to 18 years in full time education (terms and conditions apply); under 5s free. Activities and workshops vary day-to-day and some carry an extra charge in addition to the museum admission fee. Individual museum entry tickets are also available.
For further information, contact the Ironbridge Visitor Information Centre on Tel: 01952 433 424 or visit www.ironbridge.org.uk