Ideas for a small kitchen in a Shropshire home
26th September 2016
... Comments
---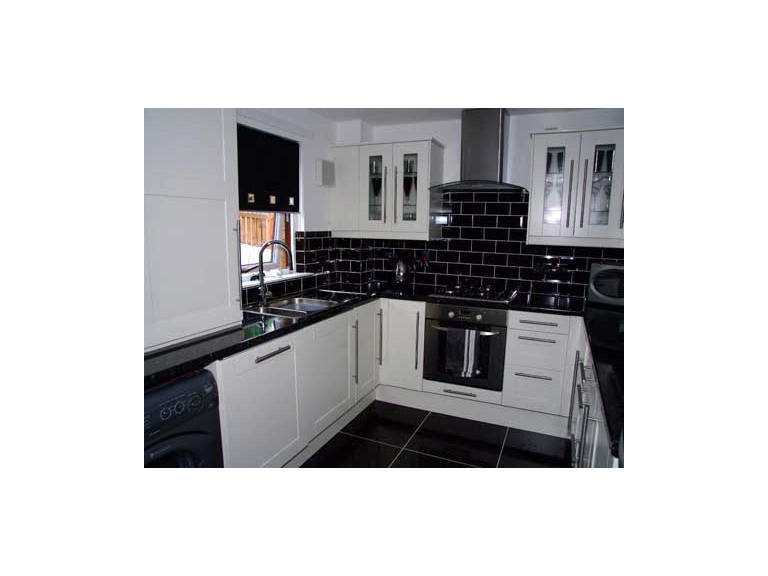 Wouldn't it be lovely to have a big kitchen that you could do anything with?  Many of us are not that fortunate and we have to make do with a kitchen that is small in dimension, but it is possible to transform it into a beautiful space that works for you and your family.
QA Kitchens in Telford are experienced kitchen designers and installers in Telford and offer some top tips on how to make good use of a small kitchen:
Consider what tasks you do in your kitchen and what you need easy access to.  The closer together the things you use most are, the more enjoyable your kitchen will be.
If you're a baker, you may want clear worktop space and easy access to baking utensils, gadgets and your oven.  Will you want your food processor and containers to hand?
If you have a U Shaped kitchen, you would benefit from a high number of units in an easily reachable space.
Consider whether there is any chance of opening up your kitchen into your living space and making it bigger.
Storage is of huge importance to a kitchen and one of the best ways to maximise storage space in a small kitchen is to have wall units running above base units, effectively doubling the kitchen storage potential. 
Consider open shelving as it will give your kitchen a more open feel.
Hang up pots, pans and utensils – a great way to store items and save space in your cupboards.
Pull out storage and racks are a great way to use every inch of space and cupboard storage baskets are a cheap and simple way to pack a lot of items into a space.
Consider a kitchen island, whilst they are normally associated with large kitchens, you could consider a smaller option.
Make your small space feel bigger by painting walls lighter colours, this will make the space appear 'endless'.  Alternatively, horizontal stripes are good for making a room feel wider and vertical lines will give the appearance of a higher ceiling. 
Glossy, reflective or mirrored surfaces are also a great option for a small kitchen.
Lights under your kitchen units will help to give your kitchen a spacious feel.
If you have a small kitchen that requires re-designing to make it more usable and practical, contact QA Kitchens in Telford today on 01952 427866. Or to visit their website click here.