3 simple ways to reduce a businesses carbon footprint
13th August 2017
... Comments
---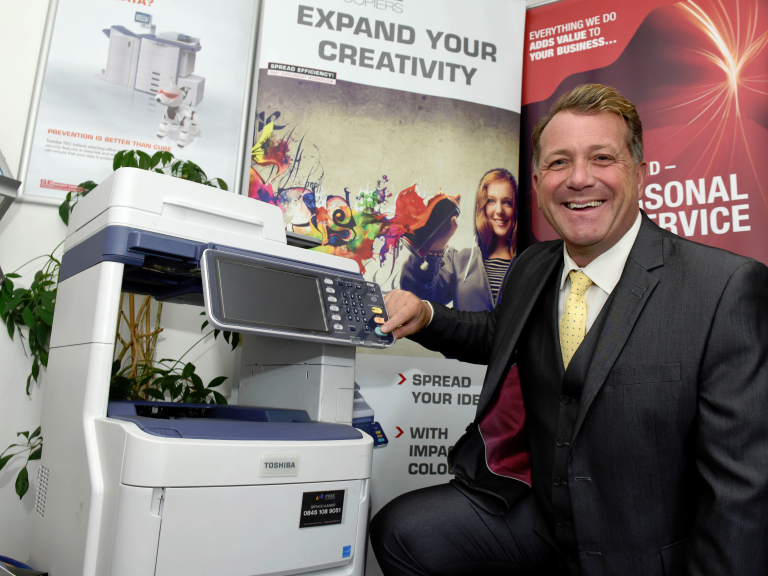 There are plenty of simple ways to make your office more environmentally friendly without investing finances in to state-of-the-art technology or changing business practices. An ideal place to start is by measuring the carbon footprint of your business to understand what areas you can improve.
Your businesses carbon footprint is defined as the amount of carbon dioxide released into the atmosphere as a result of the activities of your business.
By reducing your office's carbon footprint, you will see some instant benefits. Most noticeably, tougher management of office equipment will result in obvious cost savings, without affecting the performance of the business. Below are some easy yet effective ways to change the printing habits in your office, consequently improving the carbon footprint:
Printing Rules
A quick win in reducing the carbon footprint within an office environment is to instigate some printing rules that the entire workforce must follow. For example, employees should be limited to what they can and can't print. E.g. not allowing personal documents to be printed at work.  However, in order for your new rules to work, all members of staff must abide to them, including the managers and executives.
Combine Your Equipment
Rather than having separate machines for printing, scanning, faxing and photocopying, you should upgrade to a multifunction printer that can carry out all of these tasks in one. As well as reducing your carbon footprint and using less energy – which will potentially reduce your energy bill, you will also free up some space for other equipment or furniture.
Provide Digital Copies
By printing hardcopies of everything, you are often wasting ink, paper and energy. A lot of the time the document only gets thrown on top of a pile of paperwork anyway. Instead, you should scan your documents so that they become digital copies and aim to distribute them via email wherever possible. Scanning documents is a great way to limit your paper use, which will reduce your carbon footprint and your overall costs.
For more information on print and copy equipment, speak to Unique Copiers on 0845 108 9050.