Tunes Times Tables Programme Workshops in the West Midlands
31st May 2019
... Comments
---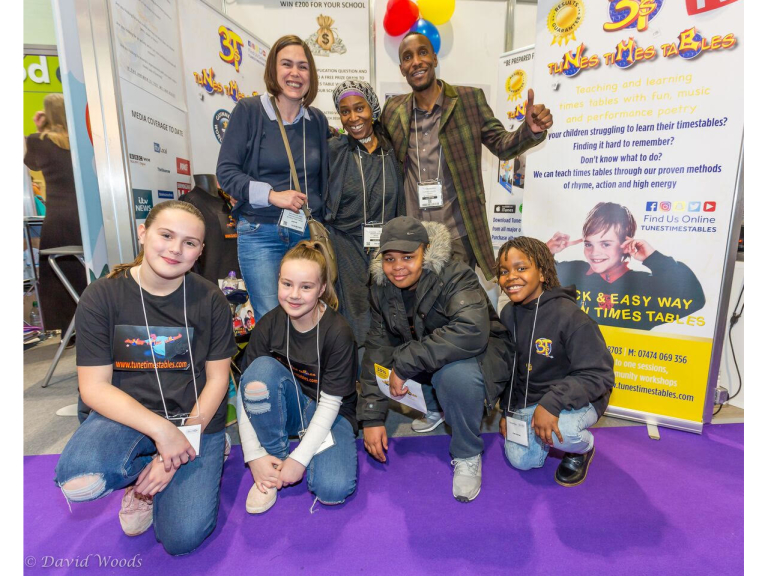 Mr NK (Clifford Harding) founder of the Tunes Times Tables Programme learnt his times tables at the age of 29 after being challenged by a pupil on an 8 times tables question.
At the time Mr NK was a school mentor and felt embarrassed that he was unable to answer the question. He returned home to ask his son this same question and he was unable to answer the question too. Mr NK felt surely, he could find a method to learn the times table in a quick and easy way injecting FUN and EXCITEMENT into the mix…… Tunes Times Tables was created and has been thriving since 2008.
You've tried the traditional way now try Mr NK's way, through rhyme, rhythm and play your child's times tables is here to stay, the NK way!! Mr NK has gained honours for his commitment including the Pride of Britain Award.
The Programme can be accessed through Group Workshops, School Workshops, One to One Sessions, or a learning album available on CD and Digital Download

- Raises confidence and self esteem
-Children become so confident after completion they are able to teach their peers or siblings etc
- Music is cool and children enjoy listening
- Children with any ability can learn this way
- Proven results with continuous success
In 2016, the department of education produced guidelines advising all school children aged 8+ would need to know their times tables. Tests have already commenced in some primary schools nationally and will become mandatory in 2020 for all year 4 students.
The average child entering Mr NK's program tests at 15% on average but after several weeks of attending (1 day pw) children average at 71%. Aaron from Solihull aged 12 lives with cerebral palsy and attends Mr NK's workshops. Within weeks Aaron excelled and has gained the confidence to guide and teach other children. Children with ADHD and autism have also progressed and become fluent.
To have pupils that are working well below their age achieving in such a difficult area of Maths is incredible. It should be written into the curriculum. Geraldine Lindsay, Head of Maths, Great Oaks School Every family needs a Mr NK in their life. Every parent watches their child's first laugh, first crawl, first step, and first struggle with their times tables. Don't suffer in silence. Join Mr NK and his Mini NKs who will change your child's life forever.
Contact:
info@tunestablestables.com 
www.tunestimestables.com 
0330 333 8703