Town Council publishes strategic plan
24th January 2020
... Comments
---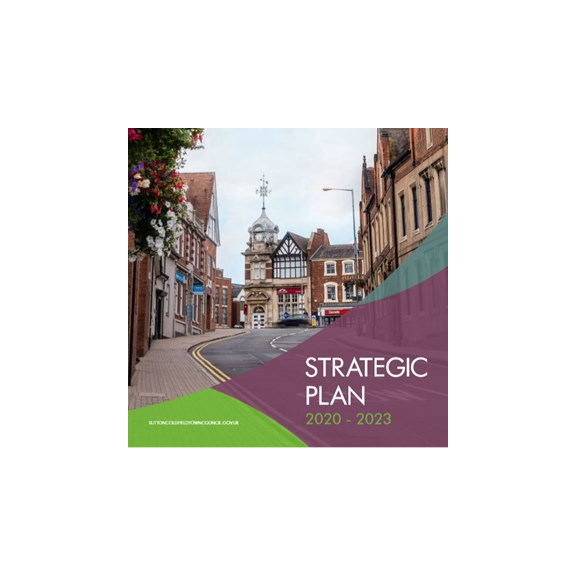 Royal Sutton Coldfield Town Council has approved its Strategic Plan for 2020–2023, following an extensive six-week consultation with residents, local businesses and community groups.
The 24-page document sets out seven corporate priorities, each with its own list of actions with the aim of delivering more positive outcomes for the Royal Town of Sutton Coldfield.
Over the next four years and building upon work already delivered, the Town Council will concentrate on: regenerating the town centre; planning a sustainable future; enhancing Sutton Park, preserving and promoting Sutton Coldfield's local arts, heritage and culture; delivering more services locally; supporting people to create and maintain thriving local communities and; continuing to develop and learn as an organisation.
The Town Council's consultation to the draft Strategic Plan was carried out in September 2019 with more than 720 responses received from residents.
Council leader Councillor Simon Ward (pictured) said: "We're very proud of what has been achieved since the Town Council was formed in 2016 and it's now time to build on those foundations as we put into action the priorities set out in our Strategic Plan for 2020 – 2023.
"It was great to receive so many responses and to get such passionate engagement around our consultation. We are confident that we have a really good working document that meets the aspirations and concerns of residents and will now guide our decision-making and direction. 

"We welcome the continued support from residents, community groups and local businesses to deliver the services and improvements that they have told us they want for their Royal Town. Royal Sutton Coldfield is  already a great place to live and work – this plan sets out a clear vision for how the Town Council can make it even better. "
The Strategic Plan for 2020 – 2023 can be downloaded now via  www.suttoncoldfieldtowncouncil.gov.uk/the-council/strategic-plan-2020-2023/
A small number of hard copies are also available by emailing enquiries@suttoncoldfieldtowncouncil.gov.uk