"The uncomfortable truth about the development on our Royal Town's Green Belt" Said Councillor Suzanne Webb
26th February 2019
... Comments
---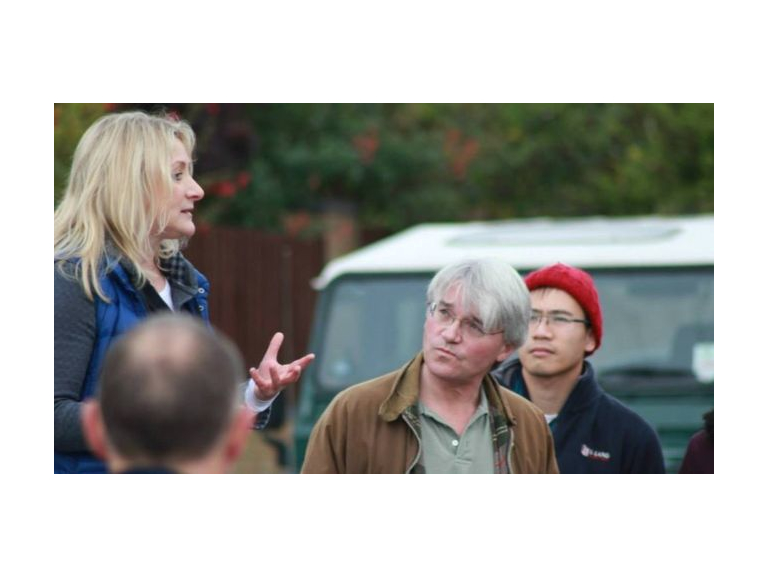 In late 2016 we all witnessed first-hand the destruction of the semi-rural area on the edge of our Royal Town. This was when land from the Green Belt was released for development for 6,000 dwellings and a regional employment site the size of a car plant.
Sadly, I fear that is only the start and we will see every green field which will include the land which borders Whitehouse Common stretching to Four Oaks, and beyond, developed within ten years.
I run the campaign Project Fields that was created in 2013. Its principle aim was to engage in debate and dialogue to ensure that the right houses, with the right infrastructure were built in the right place. To guarantee that we all had our say over the proposals. We certainly all had our say, with over 6,000 comments during consultation.

It was clear by 2015 however, that were never going to win this debate or be able to engage in dialogue; even if we did no one was going to listen. This was not because our views were wrong or that the developments were a "done deal".  It was because the decision to build on the green belt was fundamentally flawed. The plan was a knee jerk reaction to a housing shortage. It was a plan, which did not tackle the underlying causes of the housing shortage, but instead focused on over 400 hectares of green fields in North East Birmingham.
Our town's voice of reason could not counter a plan, which did not focus on housing need or the greatest need of type of dwelling. A plan, which had not learnt the lessons of over development and the impact of under investment in infrastructure.  We were having two conversations. We were talking housing need and the plan was talking green field development at whatever cost. Worst still, those officers who made the decisions were no longer around and therefore not accountable.
The fact is 11% of England is developed and only a fraction of developable land would be needed to significantly increase supply. In England there are 26,000 hectares of brownfield land available, with capacity for one million homes. In addition, central and local government owns surplus land with capacity for over 160,000 homes. (Source Homes England) 
Sadly, we can't return the land to the green belt, it has been removed and once those diggers move in, the very definition no longer applies ever again.
My immediate concerns now are about infrastructure. It is considered the norm by planning officers that we live by roads which are over burdened with traffic; where it is normal to sit in a traffic jam and crawl along our roads at ten miles an hour. Over development and lack of infrastructure is prevalent across our city.
The painful truth is that no planning officer can really understand and plan for the impact of what 15,000 extra vehicles on our road's will mean, as no planning officer in our council has ever had first hand planning experience of a development of this magnitude. I also question what due diligence by any planning officer has ever taken place to fully understand the impact of these developments before they condemned our fields to this scale of development.

That is the uncomfortable truth.

Demand for housing has outstripped supply and I am fully supportive of addressing the underlying causes of housing shortage. If we do this properly, we will build the right houses, with the right infrastructure, in the right place.

If we continue with this plan, without a shadow of doubt, boundaries will merge and we are literally 6,000 houses and a regional employment site away from urban sprawl being a reality.

What does this all mean for Project Fields? We are very much still around. We are watching and listening to how the market addresses the shortage of construction professionals, the competing development demands not just in our city, but those in our neighbouring authorities. How this great master plan for the fields will evolve and what it will actually look like.

Once we know this, we will know what we need to do.

Suzanne Webb is the lead spokesperson for Project Fields. She is also the Conservative Councillor for Castle Vale and the Area Chairman for the Conservatives across Birmingham, Coventry and Solihull.