Mayor of West Midlands supports Stagecoach Performing Arts for China West Midlands 2020
18th March 2019
... Comments
---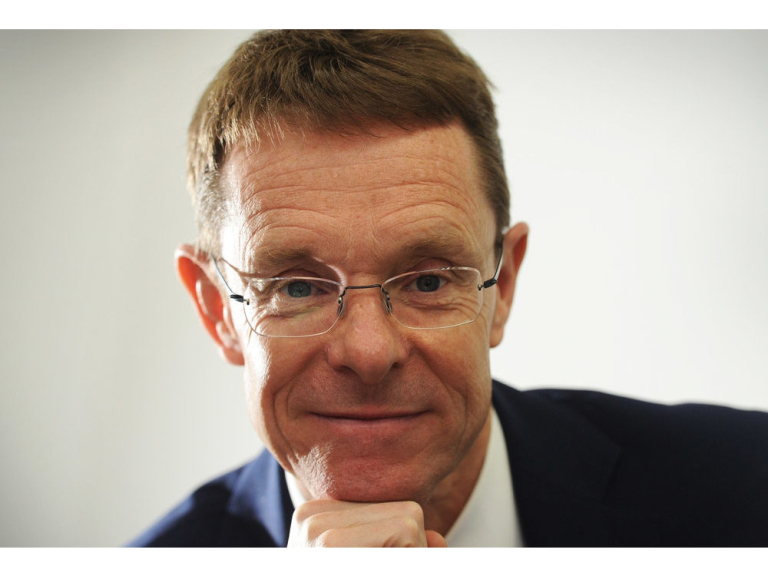 A Walsall solicitor, poet and playwright who was invited to preview some of his new work at the Arena Theatre last month during the Wolverhampton Literature Festival  has received the support of Andy Street, Mayor of the West Midlands, alongside Searchlight Theatre and Stagecoach Performing Arts.

  Ian Henery, who lives in Aldridge, was invited to write a trilogy for China West Midlands 2020 starting with a story based on the sacrifices of the Chinese Labour Corps during the First World War and continuing with a second story around the 1940s/50s and the third story set in contemporary Britain. 

  "The trilogy will explore ideas of family, sacrifice, place and time" explained Ian "from Chinese and British perspectives in the socio-economic context of 3 significant periods from recent history.  Half of my family are Chinese.  One of my daughters was born in China.  I have been fortunate to have been married to a Chinese lady for 28 years and that`s  more than half my lifetime. She gave up her home in Malaysia to make a home with me in Aldridge. 

 She tells me that sometimes I think and act like a Chinese person and I take that as a compliment.  I can see life from Chinese and British points of view.  I am very lucky to have Chinese people in my family".  

The trilogy, entitled "Home" for China West Midlands 2020, was previewed at the Chinese Community Centre Birmingham on Saturday 16th March by Searchlight Theatre and Stagecoach Performing Arts who have been in rehearsals since January.  "I am honoured and humbled to have such wonderful people prepared to breathe life into the words on the page" said Ian.  "A play is not a play unless it is performed.  It`s just a script. It needs to be lifted off the page through characterisation, drama, lights, costumes, music and all of those magical tricks that Searchlight and Stagecoach do so well.  I am deeply in their debt and bow down to their professionalism". 

On Saturday 16th March there was a specially invited audience of over 100 people to see the work in progress including members of the Steering Committee of China West Midlands 2020.  On stage were 26 students from Stagecoach Performing Arts in Sutton Coldfield who performed, sang and danced for 20 minutes with material from the play.  David Robinson from Searchlight Theatre performed for 10 minutes as a British Colonel based in China in 1916 with Colin Alexander, who had travelled over from Denver in the USA, singing "Home Sweet Home".   

  China West Midlands 2020 promotes deeper understanding, greater collaboration and mutual prosperity between the West Midlands and China.  Corporate sponsors and partners include the Birmingham Hippodrome, Black Country Radio, Birmingham City Council, the Arts Council and the West Midlands Combined Authority.  The aims of China West Midlands 2020 is to strengthen connections in business, education, culture, arts and sports for deeper understanding, greater collaboration and mutual prosperity between the West Midlands and China. 

  "It`s fantastic" said Andy Street, Mayor of the West Midlands, "that students from Stagecoach Performing Arts in Sutton Coldfield and Searchlight Theatre are exploring the theme of home for China West Midlands 2020.  For many people in the West Midlands home is 2 places - where one was born and grew up and where they are living and working now.  I am committed to making every community feel at home in the West Midlands and projects like these really do help in bridging the gap between different continents and cultures".  

It is estimated that between 1917 - 1920 over 140,000 Chinese young men volunteered to serve Britain and it`s allies in the First World War.  Historians claim that 20,000 of these civilian volunteers died and some even after the First World War had ended.  They died of disease, starvation and unexploded shells as they removed dead bodies, spent ammunition and unexploded bombs. 

"They travelled half way around the world" said Ian "in cattle trucks and rammed into the holds of ships as they sailed across the Pacific and Atlantic Oceans.  Some died on their way to France, simply thrown over the side of the ship to rest in unmarked graves, their families never knowing where their mortal remains were laid".   Ian explained that the civilian volunteers had their distinctive pigtails, a mark of their culture, cut off by non-Chinese soldiers and they were then given an identity number.  These civilians were then put under non-Chinese military control and their officers spoke no Chinese or understood Chinese culture.  There are, according to Ian, over 60,000 war memorials to the First World War in the UK including memorials to animals and Germans but none to the Chinese Labour Corps.  They have been whitewashed from history books. 

"Their contribution is forgotten", said Ian, "they are the forgotten of the forgotten".  All that is now changing with an exhibition about the Chinese Labour Corps in Birmingham Library and the Chinese Community Centre in Birmingham.  The Chinese Labour Corps have also been the feature of BBC documentaries and books. 

"I am delighted and humbled to be involved in the project", said Ian Henery.  "To be commissioned to write a trilogy of this scale is an honour".   Searchlight Theatre began on Friday 2nd September 2011 in Perth Australia when they made their debut performance.  The company was formed by David Robinson and Michael Taylor who have over 40 years performing experience between them and their vision is to create theatre that can share life-changing stories with audiences, making them laugh or cry, experiencing and sharing what it is to be human. 

Searchlight, who are currently touring the UK with their Jeff Lucas Tour, are also touring with their 3 times Edinburgh Fringe Sell Out Show, The Screwtape Letters, for the 9th year.  Their acclaimed production of C.S. Lewis` classic book, which sold millions of copies around the world, holds 3 Edinburgh Fringe Sell Out Show Awards. 

  "I had read good things about Searchlight and, in particular, David Robinson" explained Ian "and I wanted to see him on stage for myself".  According to Ian he had to travel to the Albany Theatre in Coventry to see The Screwtape Letters and witness David taking command of the stage. 

"It was well-worth the trip to see David", Ian explained, "because, from the moment he came on, he was magnificent.  He was Professor Screwtape from the book by C.S. Lewis.  David worked the audience, the air was charged and a crowd of total strangers was brought together through emotion, tears and laughter.  He owned the stage at the Albany Theatre that night.  At  that point in my play`s trajectory I had only written Scene 1, Act 1 but everything from that moment  was written for David as one of the main protagonists".  

Stagecoach Performing Arts is the UK`s largest network of performing arts schools for children aged 4 - 18 years old.  Emma Watson, who played Hermione Grainger in the Harry Potter films, is a former student of Stagecoach.  In Sutton Coldfield Stagecoach has been providing training in singing, dancing and acting for over 20 years from the Bakehouse Studios on the High Street. It is run by Joy Thomas, Principal and her hard-working and dedicated team. 

 The skills they teach stay with children for life, whether it`s confidence to speak out or bravery to work as a strong team member.  They also develop social skills, spatial and physical awareness, confidence and creativity while having a lot of fun along the way.  Their students are regularly seen at local and regional events as well as on the West End Stage. 

  "Last year I was  working as the compere for Sutton Coldfield Town Centre BID", explained Ian.  "I was on  the main stage for the Sutton Coldfield Expo  and it was my pleasure to introduce Stagecoach to the audience.  I had the honour of witnessing the children performing on stage and they were just loving it!  I was really impressed both with their self-discipline, stagecraft and professionalism. 

What struck me the  most was the fun these kids were having and how they all worked as a team.  I knew there and then that I just had to involve these incredible young people in China West Midlands 2020."

  For more information: China West Midlands 2020 - go to www.chinawestmidlands.com Searchlight Theatre - go to www.searchlighttheahtre.org Stagecoach Performing Arts - go to www.stagecoach.co.uk.suttoncholdfield.