Empire Seniors At The Empire Cinema, Sutton Coldfield
1st April 2019
... Comments
---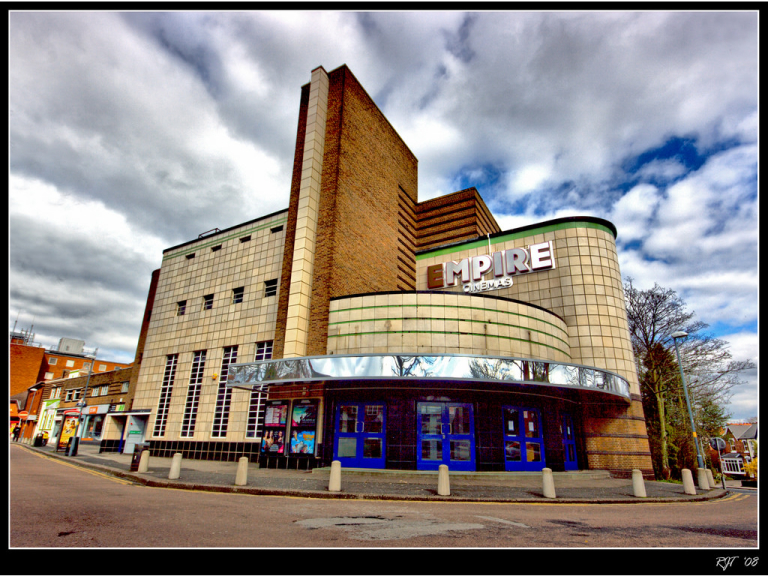 The Empire Cinema, on Maney Corner Sutton Coldfield, won Sutton Coldfield`s first-ever Royal Town Council Local Business of the Year Award in 2016.   
The initial idea was proposed by Councillor John Perks to recognise and celebrate the crucial work and services that the Royal Town`s businesses, organisations and individuals provide that would previously have gone unnoticed. 
"The Awards are an opportunity to reward the everyday efforts and achievements of extraordinary people in our town" said Councillor John Perks.   The Empire Cinema regularly showcase screenings for the elderly, people with autism and for parents with baby. 
The Empire Cinema has been  described by their loyal customers as "a great family cinema with wonderful staff inside a beautiful listed Art Deco building".   "I have been constantly amazed and inspired" said Councillor Charlotte Hodivala "by the number of people from across our town who carry out selfless acts every day, often without recognition or thanks.  These Awards are a small way to say thank you to just some of them for continuing to make the Royal Town of Sutton Coldfield a great place to live and work".  
Empire Seniors at the Empire Cinema is a weekly get together on a Wednesday morning for an increasing number of senior people who come together for a social and a film.  The formula for this attractive community networking is very successful. 
"It has been operating for many years at Sutton Coldfield" explained General Manager Des Christie "and some of our seniors have attended for many years".   Sutton Coldfield is one of the busiest cinemas in the area every Wednesday morning.  The seniors attend in any kind of weather and it`s more of a social gathering with a film, tea and biscuit and all for less than £4.00.  "It`s not just any old film", explained Des Christie.  "We work hard to ensure we get the best films possible at Sutton Coldfield."  
Many of the guests that attend have gained some great friends and watched great movies over the years.  "I remember when it was £1.50!" said Irene who has been coming for at least 10 years.  "I love our Wednesday films and I`ve never missed a week".   On 6th March the senior films had 300 seniors turn up to watch Stan and Ollie and 500 turned up for Bohemian Rhapsody the week before. 
General Manager Des Christie said "The Empire Cinema in Sutton Coldfield is like a community hub.  Some of our guests have told me that the Wednesday film is the only time they get out each week to meet people."  
Empire Seniors is a selection of some of the best recent and classic films shown every Wednesday morning.  "Come along and meet your friends", said Des Christie "and enjoy a complimentary tea or coffee and a biscuit before the screening".