Charles Morris Opticians - A sight for sore eyes in Sutton Coldfield
We recently visited Charles Morris Opticians in Walmley, Sutton Coldfield to experience the services they offer and have to say they are definitely one of the best!
The team at the long running family run business put you immediately at ease when you enter the spacious premises with a warm welcome.
The initial consultation was with Julie, who investigated  history and potential symptoms and the reason for visiting. It's important to get the facts first! Plus if you're already wearing glasses a vision check is in order anyway!
Things that were checked include: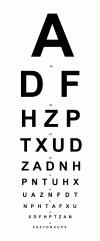 Objective Refraction - To find any underlying prescription.
This was fine tuned with Subjective refraction to check distance and reading vision and to advise if glasses are required!
Eye health is also checked, including muscles, pupils, external appearance and internal eye health. 
During each stage of the appointment, everything is clearly explained with easy to understand terminology and a good sense of humour, especially when wearing the testing frames!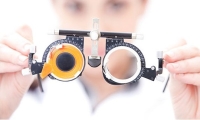 From this, a prescription can be obtained, but with no pressure to buy. With the wide range of glasses on offer, including designer names such as Jaguar and Ted Baker, you kind of want to get some anyway!
If there is history of Glaucoma in your family, you need to get your eyes checked regularly and Charles Morris Opticians will check for this and macular degeneration with an OCT scan as a matter of course. They can also tell if there is swelling of the optic nerve which could indicate more serious underlying issues and get you referred for the best course of action. We even received a printed copy of the scans so we could 'see' the results!
It's not just adults that benefit either as there are a wide range of children's glasses available and the calming environment is ideal for younger patients!
As if all that wasn't enough, there is now a range of make up (including cleansers and creams) especially for contact lens wearers available at Charles Morris Opticians too!
Overall, we would highly recommend a visit to Charles Morris Opticians, where you'll receive excellent customer service in a warm and friendly environment.
You can make your appointment by calling 0121 351 2344!