Bid to bring Bear to Boldmere
27th February 2017
... Comments
---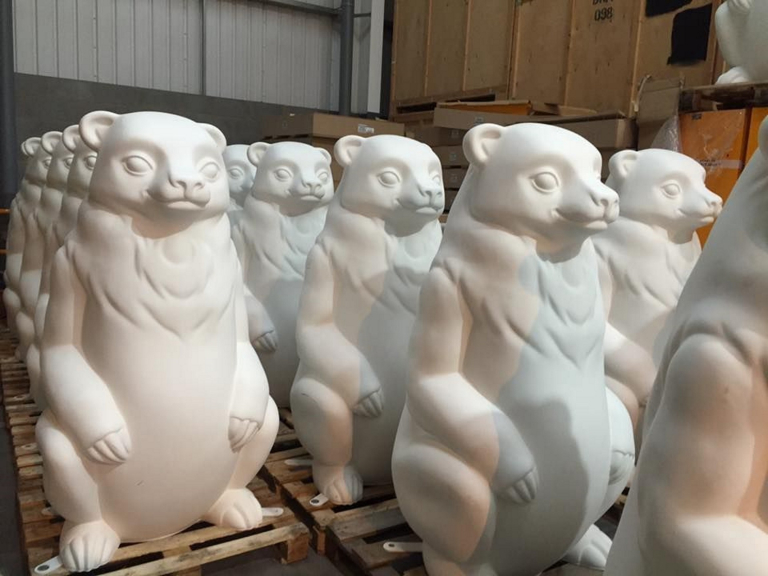 100 fibre glass bear sculptures will be placed around Birmingham during July and August with 10 belonging to local communities.  Boldmere Futures Partnership are in talks with Wild in Art to bring a bear to Boldmere's thriving high street in a bid to raise the profile of the community and to engage residents and organisations in a community arts project. 
This follows the success of the Big Hoot in 2015 which attracted an estimated 800,000 visitors visiting owls across Birmingham, with 26% of visitors coming from outside of the West Midlands.  Sutton Coldfield had its own Sutton Owlfield satellite trail and Sutton Coldfield Own still perches proudly in the Gracechurch Centre.
The partnership need to raise £5,500 plus ongoing costs to keep the bear as a legacy and have already secured £2,200 of main sponsorship funding from Halls Garden Supplies, Edge Menswear, H2O, Farrelly Building Services, The Deli in Boldmere and The Deli Social. In addition, there are further private donations totalling £700. Organisers have now launched a crowdfunding campaign for residents and organisations to become 'friends of the bear'.
John Lymn who is co-ordinating the project for Boldmere Futures Partnership said "We have a number of rewards for residents and organisations who want to become a Friend of the Bear ranging from recognition on our website to being invited as a VIP to our launch party.  Donations can range from £5 to £100, and we also have sponsorship packages for local businesses available for £250 and £500.  There is a lot of enthusiasm from the community for this exciting project."
Cllr Paul Long who's family took part in the Big Hoot 2015 said "Having enjoyed taking our son to see over 60 owls around areas of Birmingham, some of which we had never been to before, we wanted to find a way of getting people to come to Boldmere and enjoy all that Boldmere has to offer as well as having something that the community could own for years to come." 
Anybody who wants to become a 'friend of the bear' can donate at www.crowdfunder.co.uk/boldmerebear