BHANGRA BLAZE FITNESS CLASSES, SUTTON COLDFIELD
20th May 2019
... Comments
---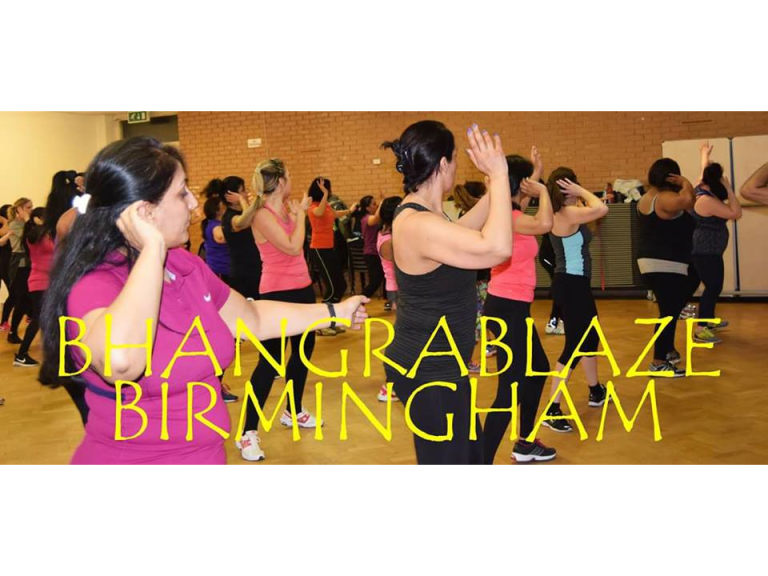 What is BhangraBlaze?
Bhangra
 is a traditional dance from the Punjab region of India and is danced to celebrate good and happy times!  It is often accompanied by the unique beat of the Dhol, a large traditional Indian drum, making Bhangra music some of the most listened to music in the world. 
BhangraBlaze is a fitness class 
that has taken the simple, but powerful moves of Bhangra dancing and created an amazing calorie blazing fitness workout! Since our official launch in 2015, Bhangra Blaze has gained much attention and popularity nationally, as well as locally in Sutton Coldfield, Birmingham.  BhangraBlaze is not a dance class, it is a fitness class for all abilities and hence 
no prior dance experience is necessary
. On average 500-600 calories are burned per hour, which increase incrementally with consistent attendance and continual development. Our routines and music change every 10 weeks, so that different parts of the body are worked to tracks by Diljit Dosanhj, Jasmine Sandlers, Garry Sandhu, Guru Randhawa, Jazzy B, etc.!
The following classes are available in Sutton Coldfield, Birmingham:
Monday: St. Columba's Church Hall, Banners Gate Road, B73 6TX, 8pm-9pm.
Thursdays St. Peter's Church Hall, Maney Hill Road, B72 1JJ, 8pm-9pm.
Classes are £5/person or £40 for 10 classes each time a new release commences and it couldn't be easier to workout with Bhangra Blaze - SIMPLY TURN UP TO THE CLASS AND OFF YOU GO!
CONTACT DETAILS: 
Bally Bhogal, Bhangra Blaze
Web:  
https://bhangrablaze.com/instructors/bally-bhogal/
Email:
bally.bhogal@bhangrablaze.com
Phone:
07939 599475
Facebook:
BhangraBlaze BallyB
Instagram: @BhangraBhogal