Are You Ready For The 4 Week Volunteering Challenge With Sutton Coldfield Scouts in Birmingham County?
23rd April 2019
... Comments
---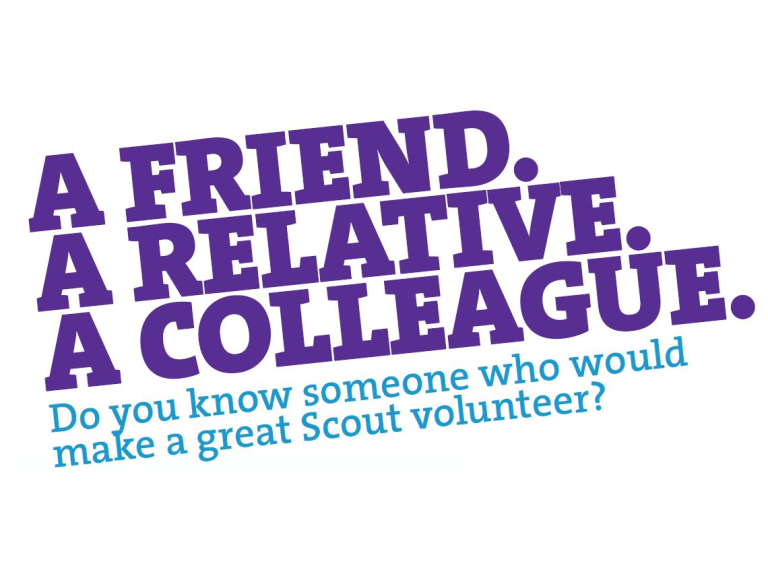 Volunteering for Scouting is easier than you think.  Whether you can spare an a hour a month or a day a year, there are 100s of opportunities both behind the scenes and working with young people.  With full support and training you can experience the fun, friendship and adventure of Scouting for yourself, all on a flexible basis.  
So - are you ready for the 4 Week Volunteering Challenge with Sutton Coldfield Scouts?   It is aimed at potential adult recruits who are interested in working with the Beaver, Cubs, Scouts and Explorer sections. Would you like to:  
(1) Give something back to our community?  
(2) Spend quality time with your child?  
(3) Develop your own skills?  
(4) Have fun and rediscover adventure?  
These are just some of the reasons that parents gave the Scout Association for why they help out at their local Scout Group.  We need more adult support to keep up with demand and to keep us running smoothly.  Even if you can only give an hour a month any time you gave or give to help is truly amazing!    
Don`t you think you have any skills?  Well think again - everyone has something to give and you may just not realise it!  An interest or hobby such as climbing, walking, sports, computers or knowledge of first aid, DIY, gardening, administration - the list goes on!   Sutton Coldfield Scouts are just asking for potential adult recruits to just come along and help for4 weeks. 
This is how it works:                                        
WEEK 1  
On Week 1 come along and see what happens
WEEK 2
On Week 2 start to help out with what`s going on                                     
WEEK 3
On Week 3 have a better understanding of what is going on and get more involved.  Maybe run an activity.
WEEK 4
 By Week 4 you will know if Scouting is for you.  
We don`t ask you to commit to anything other than helping us for 4 weeks.  So you can see first hand how much fun and adventure Scouting can be. 
Who knows? You might get hooked!  
Please email Ian Henery, Assistant District Commissioner for Development for Sutton Coldfield East on ihenery@aol.com if you are willing to take on the 4 Week Volunteering Challenge or would like to find out about our many flexible vacancies so you can support Sutton Coldfield Scouts to grow and deliver better Scouting to our young people.