ANDREW MITCHELL MP ATTENDS MEETING ON COMMONWEALTH GAMES 2022
6th August 2019
... Comments
---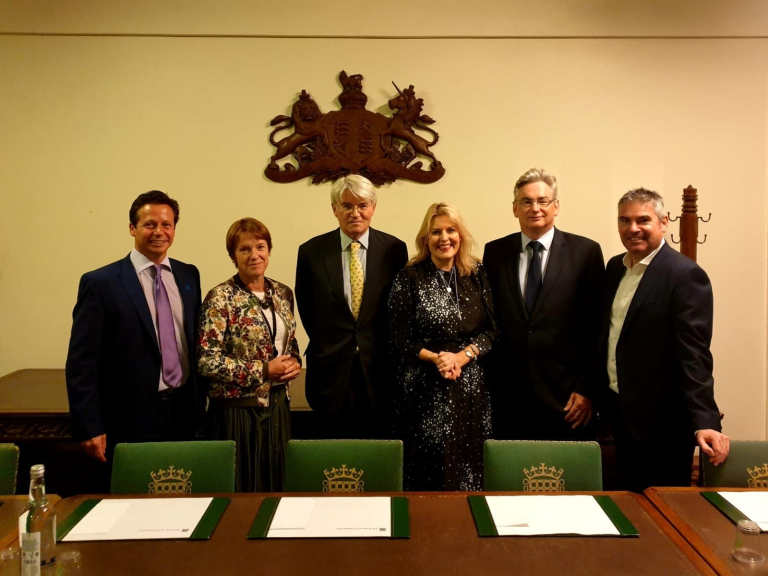 August will mark three years before Birmingham and the West Midlands plays host to the 2022 Commonwealth Games. The Royal Town of Sutton Coldfield will play a significant role in the Games, by hosting the Triathlon events in Sutton Park, the largest municipal park in Europe.
In a meeting held in the House of Commons, Andrew Mitchell joined local MPs including Caroline Spelman (Meriden), Nigel Huddleston (Mid Worcestershire) and Craig Tracey (North Warwickshire) to discuss the West Midlands' moment in the spotlight. The meeting, which discussed the planned legacy of the Commonwealth Games, was chaired by Mims Davies MP, Minister for Sport and Civil Society.
Andrew Mitchell was delighted to hear of the 'common ground' campaign that the Minister spoke of, which involves Birmingham City Council introducing the event to people across Birmingham, with the aim to create a 'ripple effect throughout the Commonwealth.' The Minister was of the firm belief that this campaign would build a great excitement and longing for the Games, which are only three years away.
During the meeting, Andrew Mitchell asked the Minister how she was going to ensure that the Government were going to "take full advantage of our Royal Town's great asset of Sutton Park?" He also questioned whether it would have any role other than that of hosting the Triathlon events.

The Minister agreed that Sutton Park has superb assets. As the Games are still currently in the planning phase, she reassured Andrew that the Birmingham Organising Committee for the Commonwealth Games will make sure that Sutton Park is utilised to the fullest extent.

After the meeting, Andrew said:

"It was a great delight to hear from the Minister for Sport just how much Sutton Park, which is among our Royal Town's most prized assets, will be involved in the upcoming Commonwealth Games."

"The Commonwealth Games provide the Royal Town of Sutton Coldfield with an unrivalled opportunity to showcase our beloved park to the entire world. I look forward with pleasure to seeing Triathletes from across the Commonwealth of Nations run, swim and cycle through our beautiful park."