Afternoon Tea Week 8th - 14th August
8th August 2016
... Comments
---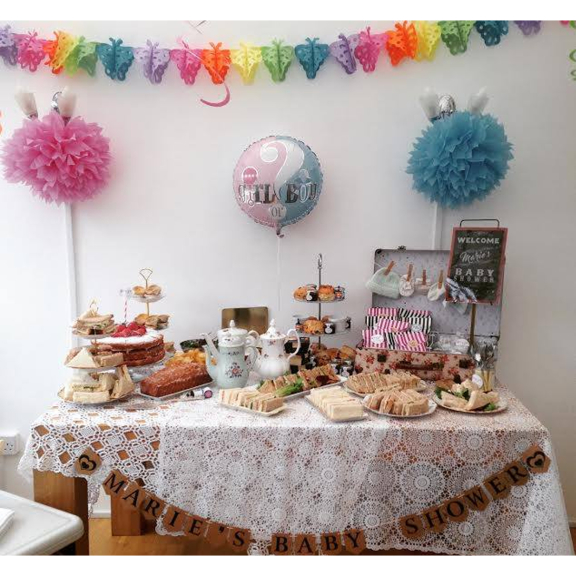 In the last 5 years or so, we've seen a dramatic rise in the popularity of Afternoon Tea. A pastime that's been around for generations now has a new age of fans in the form of the younger generation who have developed a liking for the time of day (traditionally around 4:00pm) where they can sit, relax and indulge in a treat or two. Topped off with your favourite tea - brewed in a quintessentially traditional china teapot, Afternoon Tea is that most British of affairs. 
What's not to love?
The older generations get to enjoy the nostalgia of times gone by (most of our collection was probably once owned by a few Nans out there!) and the younger get to enjoy a slice of a custom that has long stood the test of time.
Why the sudden rise in popularity? A winning formula. An event created specifically to fill the void between meals, and a guilt free way to eat tea and cake? Sounds like heaven.
It's long been said that there's nothing that a good old cup of tea and a natter with old friends cannot fix. Failing that, taking time out is something that we should all be pencilling into our diaries. Sometimes we need a reminder to take a breather and that sense of occasion is something that has the ability to make us do just that.
Here at Pretty Odd we're all about a sense of occasion. Whether it's a Birthday or just a Thursday, we're happy to help you indulge in a classic or bespoke menu of your choosing, with an individual twist to add that extra bit of persoanlised magic. Delivered to your home, for those not wanting to leave the comfort of theirs, we can bring the fun to you.
This week marks the beginning of National Afternoon Tea Week, so why not get the girls (or the guys!) round and create your own Afternoon Tea moment.
We'll be posting some helpful info in the coming days to help you create your own intimate get together (or full on Mad Hatter soiree!)
The Pretty Odd Team x