about us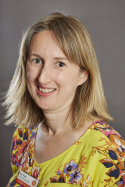 The Thrive Programme is a life-changing course that empowers you with the skills, insights and resources to take control of your life, bring out the very best in yourself so that you can start enjoying life to the full.
Thrive with Sue offers a psychological training programme, suitable for both children and adults.  The programme gives you the skills and self-insight to cure yourself of whatever is stopping you from realising your potential, be it low self-esteem, anxiety, fears, phobias, depression and many other symptoms.  The aim of this approach is to not just get you ticking over with life, but to get you flourishing. 
It's all about:
Learning to reach your potential,
Increasing confidence,
Boosting resilience,
Changing limiting negative beliefs,
Increase emotional intelligence, motivation and self-belief. 
Thrive is great for overcoming anticipatory anxiety for exams or interviews and helping with workplace stress by putting you back in control and giving you great coping skills for those situations that are out of your control.
The approach Thrive with Sue uses is based on a coaching model.  Unlike hypnotherapy, Sue will not 'do anything' to you.   It is very interactive and you will be given reading and tasks to complete from the relevant Thrive Programme book each week.  Unlike psychotherapy or counselling, it is not about overcoming a particular symptom, but about thriving in life!  If you are thriving, any symptoms you had will be overcome.
The programme takes approximately 6 sessions, 60-90 minutes in length.  Together with Sue, you will follow the Thrive Programme book and discuss in detail several chapters and key issues each week.  She will bring the book 'alive' for you, providing you with different examples and metaphors relevant to your situation, be it with an individual or a group.  Thrive with Sue is about breaking that ceiling away and realising that you can achieve your goals and ambitions in life if you have the skills, belief and apply persistent and continuous effort.
To learn more about what Sue can offer, check out her website: www.thrivewithsue.co.uk
About Sue
In my last nine years working within the NHS as both a general paediatric nurse and a paediatric oncology nurse, Sue has always worked hard maintaining a positive outlook in everything she's been involved with.  Combining her love of nursing with her background in psychology, has led her to look at how the two  can work side by side. 
Having completed the Thrive Programme as a client herself, she is passionate about taking others through Thrive and helping them  overcome any problems preventing them from having the life they have always wanted to lead. 
Prior to training as a nurse, Sue completed an undergraduate and post graduate degree in psychology.  She therefore understands how the Thrive Programme is grounded in evidence based research.  There is no pseudo science or psychological mumbo jumbo.  It is a tried and tested approach that has made a positive impact to thousands of people's lives. 
Take a look at Sue's testimonials page to see the variety of problems it has helped people overcome.
www.thrivewithsue.co.uk/testimonials
Contact us

44, Gainsborough Street
Sudbury
Suffolk
United Kingdom

CO10 2EU

Email us now

Visit our website

find us here

offers

our videos