Why We Love Stroud, By Saymore Furnishers
24th September 2018
... Comments
---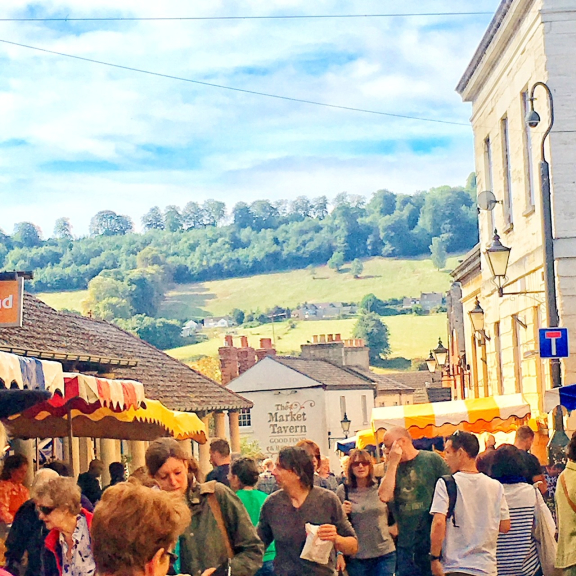 Saymor  Furnishers tell us why they love Stroud...

Stroud has always held a special place in our hearts. We love the vibrancy of the town and the many independent stores and local businesses that work together to make it such a friendly and welcoming place for visitors and locals alike. Seeing as we're one of the longest established shops in the town (celebrating our 26th birthday this year!), we thought we'd take some time to review what makes it such a unique place to live and work.
You can't talk about Stroud without mentioning the wonderful Farmers' Market. It's multi-award winning and renowned for being one of the biggest and most popular farmers' markets in the UK - and it's right on our shop doorstep! We love popping out and buying some baked treats on a Saturday morning.
As part of the Cotswold District, there's so many beautiful places to explore in and around Stroud. Selsley Common is one of our favourites. The views are breath taking and there are so many fabulous historical landmarks, like All Saints Church which is famous for its stained-glass windows, designed by William Morris and the Pre Raphaelites.
We consider ourselves lucky to have a really supportive local community in the town and we love getting involved with local charity events and supporting great causes in the area. This year, we're excited to be one of the sponsors of the Five Valleys Firework Display at Marling School.
What's your favourite thing about Stroud? Let us know on our Facebook page! 
To find out more about Saymor Furnishers, click here.
---
All Content and images supplied by Saymor Furnishers.