Spring Cleaning Made Seamless
20th March 2018
... Comments
---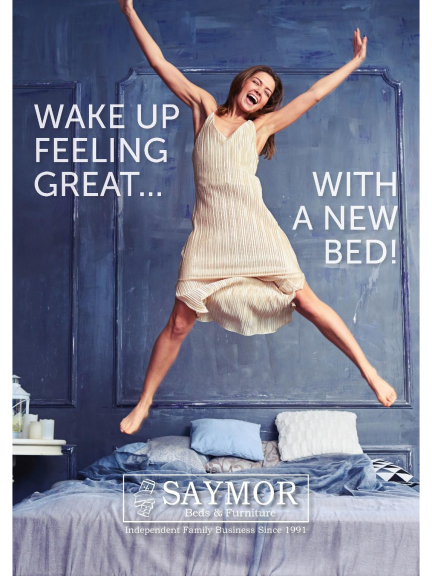 With flowers blossoming across the county, spring is the season for new beginnings and fresh starts – the perfect time to give you home a revamp!  
Decluttering and refreshing your home has numerous benefits to your health and wellbeing, including promoting relaxation and positivity. That's why we want to help you declutter, destress, and wake up feeling great this spring.
Physical surroundings have a strong impact on how we feel. A study revealed that in women, those who described their home as messy or disorderly were linked to showing signs of depression. And, according to the Guardian, a cluttered home 'limits the ability of the brain to process information, and it takes a drastic toll on our mental and physical health'.
So, if you're tired of looking at your outdated bedroom furniture or getting sleepless nights from an unsupportive mattress, having a good sort out at home makes your home look good, and makes you feel good. It's win win!
The best thing about refreshing your home with Saymor is we do all the hard work for you. We will deliver your new furniture and take away your old furniture at the same time. Spring cleaning is made seamless with this service, so you can enjoy all the benefits of a revamped home without having to lift a finger!
Pop in and see us this spring and wake up feeling great with Saymor.