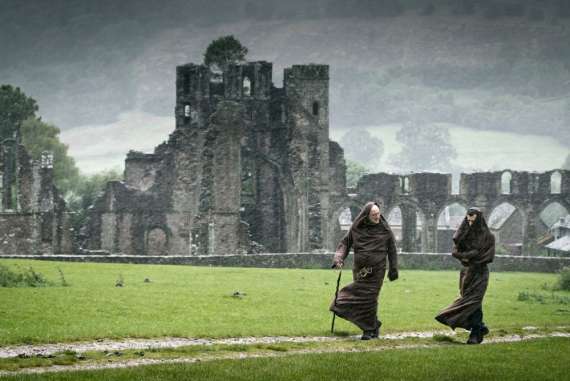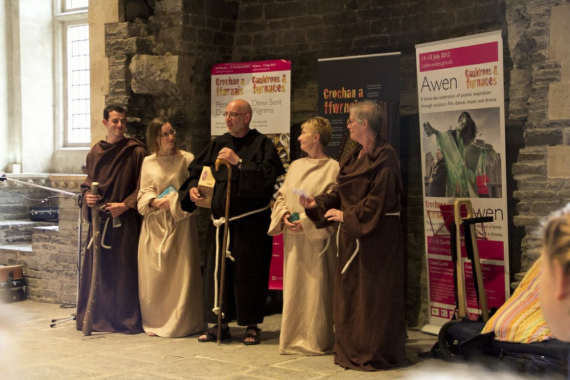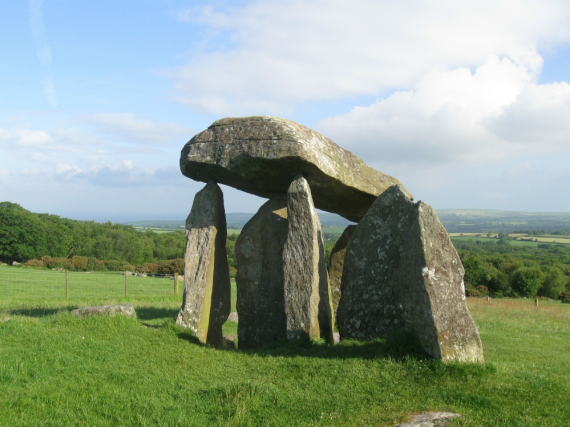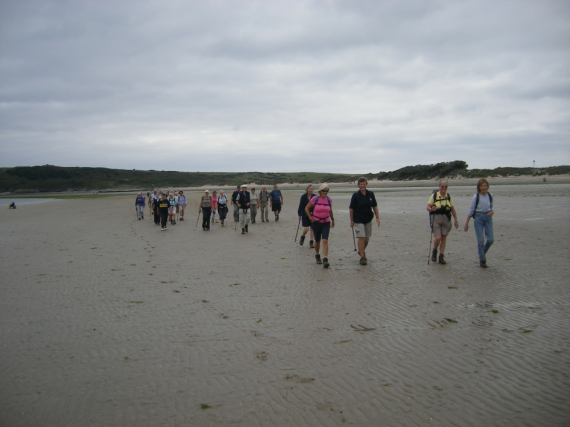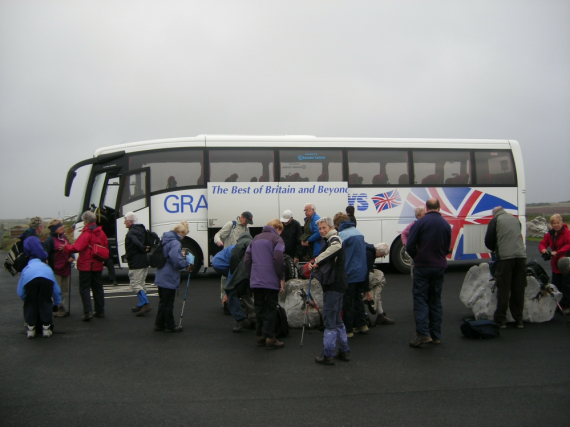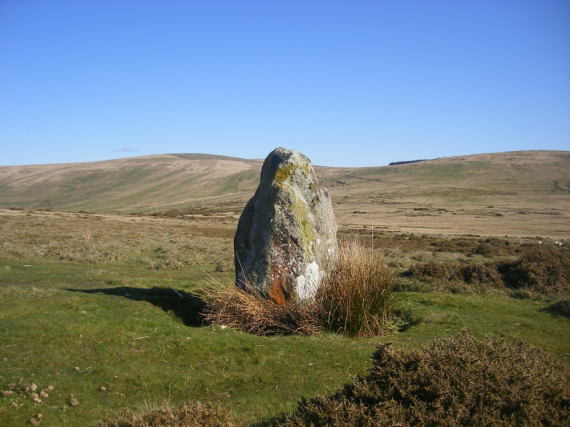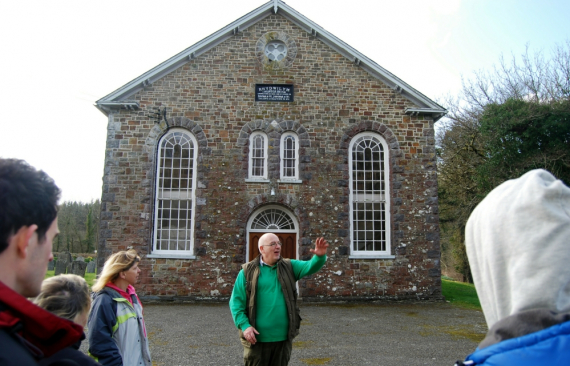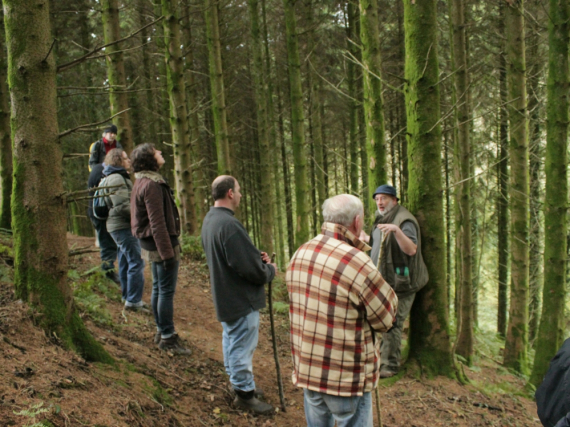 about us
Pembrokeshire Paths offers professionally guided tours, group tours and walking tours, Nordic walking training, storytelling, team building events, walking holidays and more. If your group or organisation would like to discover the best of Pembrokeshire, give them a call now.
Pembrokeshire Paths
Professionally guided tours, walks, talks and stories around Pembrokeshire
Sharing the experience of Pembrokeshire's great outdoors
Pembrokeshire Paths offers professionally guided tours, walks, team building events, walking holidays, nordic walking and storytelling, to help you get the most out of your visit to the area. 
If you would like to learn more about Pembrokeshire and what it has to offer, call today and start planning a day out to remember – tours can be arranged on foot, in your own vehicle, mini bus, coach or via public transport.
---
Group Tours and Trails  
Pembrokeshire Paths is owned by Andrew Dugmore who is a fully accredited Official Visit Wales Green Badge Tour Guide who will share his passion and lifetime knowledge of the landscape and heritage of Pembrokeshire with you.  Knowing the best places to take you, they offer professional commentary tours of Pembrokeshire on foot as walking tours or traditional coach, mini bus and car tours. 
Andrew is the lead guide and as a gifted professional storyteller, he will inform and entertain you with the tales of Pembrokeshire's people and places.
Pembrokeshire paths are comfortable working with individuals, small groups or larger organisations and holiday companies.  Please give them a call and they will help you plan and get the best out of your visit to Pembrokeshire. 
Knowing the county so well, they are able to advise and recommend the best tours and trails to fit in with your time scales, interests, fitness and age group.
---
Guided walks - Take a guided walk along well chosen walking routes or plan your own routes with our help.  Recommended walks include:  
Pembrokeshire Coast Path – a selection of the best walks along the coast

Landsker Trail – walks along the cultural divide

Bluestone Trails – walks in the Preseli Hills

Pilgrimage routes

Drovers routes

Pembrokeshire village and community routes 
Guided Tours - Tours may include: 
Panoramic tour of Pembrokeshire

Sight tours including St David's cathedral, Pembroke Castle, Carew Castle, Nevern, St Dogmaels.

Town tours including Narberth, Haverfordwest, Milford Haven, Fishguard, St David's, Llawhaden, Llandissilio, Pembroke Dock.

The mysteries of the Preselis

Prehistoric Pembrokeshire

The mysteries of North Pembrokeshire

A landsker tour, between the Welsh North and the English South

Pilgrimage tours

In the steps of the Celtic Saints

The Castles of Pembrokeshire

The Tales of the Mabinogian

Industrial Pembrokeshire

Cliffs and coves, a tour of South Pembrokeshire 

Wildlife tours, including seal watching along coast

Seabirds of Pembrokeshire

Nature awareness session (mindfulness in nature)  
Want to create your own tour?  No problem, Andrew can help you customise a tour to meet your interests whether it be relating to Military history, wildlife, pre-history, medieval or natural history. 
Call now to discuss your ideas.
---
Story Telling - Why not invite Andrew to your event in Pembrokeshire or West Wales for him to share a tale from Wales of myth, legend and also a selection of Andrew's original contemporary stories.   
Keeping the oral tradition of Welsh storytelling alive, Andrew is a renowned gifted teller of tales. Call today to discuss your requirements. 
Walking Holidays - Pembrokeshire paths have worked with numerous hotels and accommodation providers over the years and are very experienced in delivering extended group walking holidays.  Knowing Pembrokeshire so well, we are able to take you on the best routes, we know the best access and the places where you will you get the best out of your walking holidays.  We do the planning, risk assessment and take care of your walking requirements.  The walking tours are designed to fit in with your fitness and ability.  Please give Andrew a ring to discuss how you or your group or organisation can get the most of your special walking holiday in Pembrokeshire.
Supported group tours - Does your group have special support needs.  Pembrokeshire paths are able to lead tours and activities for groups with special needs and have a particular specialism and experience in leading groups into the countryside with mental health problems.  Please give Pembrokeshire paths a call to discuss the particular requirements of your planned group activity.
---
Team building - Do you want to bring your work team together and build up team spirit, motivation, resilience and reflect upon business outcomes in an inspirational outdoor environment?
Pembrokeshire paths will work alongside you and help you plan your team building experience, to deliver the specific aims of your team building experience.  We work with numerous professional associates and the team building can be a short event or up to a few days in duration.  You can walk the hills, walk talk reflect and plan.  You can enter into more challenging situations such as a wilderness survival day, which will challenge the team to think upon their feet and to work out the best means of surviving remote wilderness situations.  Previous team building events have included 2 day RWE n power team building bushcraft/walking event.  RNLI 1-day remote wilderness survival experience.  MOD 4 day walk/camp of the Preseli Hills.
Give Pembrokeshire paths a call and have a chat with them about planning a brilliant team building experience.