The Taste of Italy - Su Casa at Gillhams
3rd August 2009
... Comments
---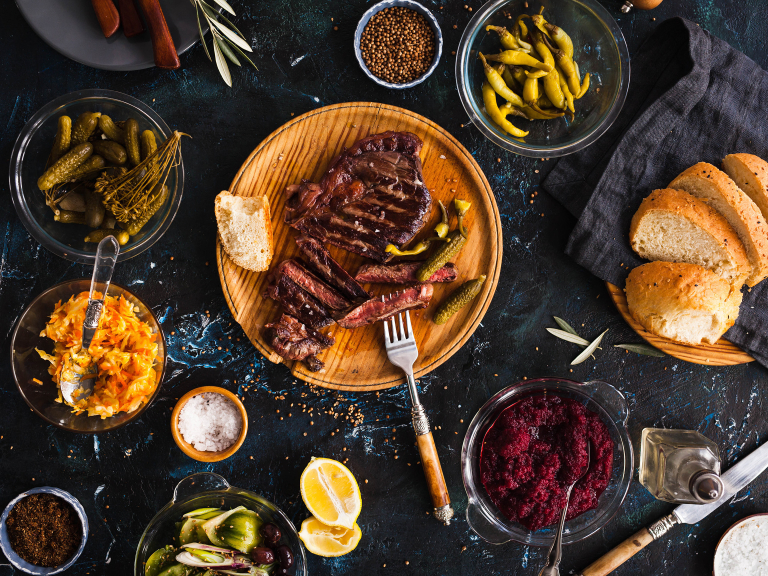 *** STOP PRESS: Su Casa presents One Night in Havana on 17th/18th Sept at Gillham's of Oswestry: for more menu & booking details click here.

After the success of last month's Taste of Spain, Su Casa is back at Gillhams, this time bringing The Taste of Tuscany on 20th & 21st Aug only!
Now, while I really enjoy Spanish food, I absolutely LOVE Italian food.
The Taste of Spain evening was such a smashing evening - great food, great company, great staff - it was like being in one of those small local restaurants abroad where everyone knows everyone - very relaxed and enjoyable.
Tim cooks all the food out front so you get all the colours and the smells; he's great at sharing his culinary tips too!
thebestofOswestry definately recommends this evening out - but if you are going, make sure you book to reserve your table.  Word has got round.

Enjoy! :)
To book your table for the evening, call Gillhams on 01691-653187.  Tickets are £17.50.

MENU ITALIANO

Antipasti
 Crostini Selection
    Basil, mint & chickpea & Tomato, Mozzarella & Basil

Pane accentato Oliva
    Marinated olives with Rustic bread

Panzanella
    Tuscan Bread, Tomato, Pepper & Anchovy Salad

Forno taleggio con Pomodoro e Origano
    Italian cheese baked in a delicious Tomato & Oregano sauce

Secondi
Polpette di Carne
    Homemade Meatballs in a Rosemary Ragu Sauce

Pollo alla Cacciatore
    Hunters Style Chicken & Tomato Casserole

Rucola, Parmigano e Limone Risotto
    Rocket, Parmesan & Lemon Risotto

Arrosto Rosmarino, Aglio e Limone Patate
    Roast Potatoes with Rosemary, Garlic & Lemon

Dolci
Torta da Riso
    Florentine Vanilla Rice Tart

Tiramisu
      Delicious Coffee, Mascarpone & Marsala Desert

To book your table for the evening, call Gillhams on 01691-653187.  Tickets are £17.50.