The Land of Green Fingers - Floreat Oswestry
14th May 2014
... Comments
---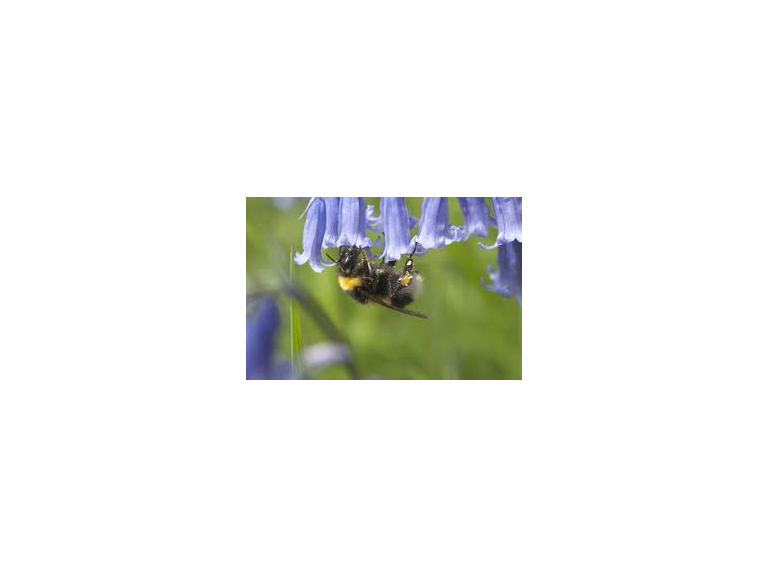 An intermission between Bank Holidays and weirdly, maybe a weekend to relax and take stock of the beauty of your borders (or not). 
Chez us at the moment the bottom lawn (oh haha) is a riot of foot long grass, dandelion clock, cowslip, Ladies Smock and bluebells – English, Spanish and spanglish.  My excuse for not mowing is that the masses of bumblebees seemed to have enjoyed every minute of their time in the 'wildflower meadow'. 
On that subject, there is a fascinating talk at Oswestry Library on 22nd May, on the subject of helping our bumblebees and honeybees survive by planting bee friendly plants.  So if you want to bee friendly, this week is the time to buy plants grown by our green fingered experts at the Rhydycroesau Gardening Club and the Oswestry Garden Society.  Both have plant sales coming up, the RGC on the 15th and the OGS on the 19th.  Get there first so you can bag the best.  Also, don't forget that Oswestry Country Markets have a brilliant garden section in their Wednesday Markets at the Memorial Hall, filled with all manner of herbaceous plants that will have beneficial insects do victory rolls around your garden.
This year the bluebells have been stunning – massed hypnotic blues and purples, with a subtle perfume wafting and interspersing with the more pungent scents of the emerging Wild Garlic.  Take a truly refreshing three hours to explore our native plant species (and ride on a steam train) with the Orchid and Garlic Express running from Llynclys Station to Penygarreg Lane, Pant and  a 3-mile guided walk to Crickheath Hill and Llynclys Common looking at our wonderful diverse flora and fauna.  The weather promises to be fine – so why not take a picnic?
Saturday evening brings a night  of glorious music to celebrate Ascensiontide.  Cantiones Chamber Choir, Oswestry Sinfonia and the Glyndwr Community University  Choir  come together to perform Mozart's Requiem Mass, Pergolesi's Magnificat and Rameu's La Temple de la Gloire – all music that will soothe, uplift  and transport the tired soul.
So, dear readers, be gentle with yourself this weekend – and then you can gear yourself up for the annual Trefonen Hillwalk Week, Vel-Os Bike Lane Quest and Cardio Tennis the week after!