The Book of Dan
8th November 2011
... Comments
---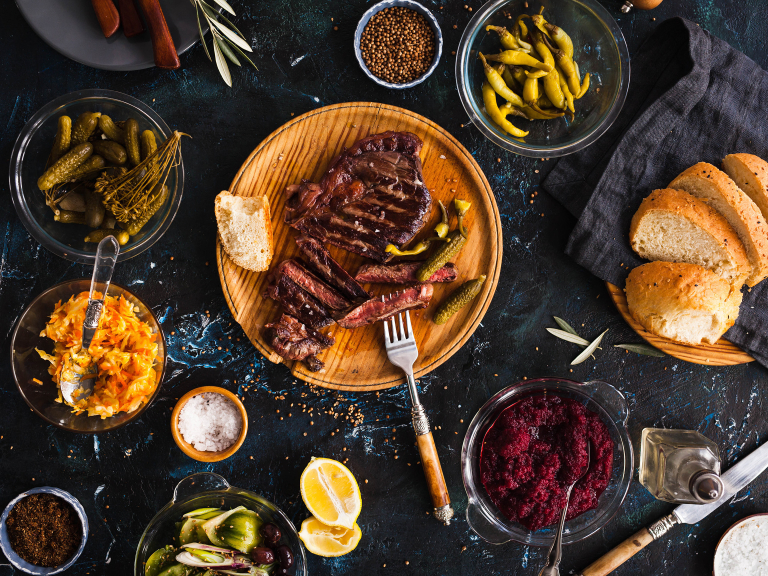 The Book of Dan

On a beautiful, chilly Saturday, in the relaxed surroundings of the Walls Restaurant – we were treated to two classes on bread making and cake making by Dan Lepard – a master baker and passionate advocate for the joys of baking.

The event, hosted by Booka Bookshop, was to accompany the publication of Dan's new book, "Short and Sweet", which, contrary to its title, is a hefty tome that explains probably all you need to know about bread, cake and pastry baking.

The morning session had the audience rapt in concentration as Dan dispensed with the myths surrounding bread-making, showing how gentle handling and light kneading and shaping of the dough, rather than pummelling and punching, resulted in lighter and tastier bread.  As he deftly folded the silky dough, Dan talked of how the various wheats used created different textured breads and how explained how three simple ingredients: wheat, water and yeast, worked together.

Many of the morning audience took the opportunity to enjoy a delicious lunch at The Walls, before coming back for the cake making class.  A collective 'ooh' went up as tray upon tray of freshly baked and decorated chocolate muffins were handed out to 'test'.  Dan had a fund of tips and tricks to help achieve a well risen and moist cake, from the super uber chocolate muffins to the British Champion – Christmas Fruit Cake.

In both sessions, Dan emphasised the importance of supporting local British millers and encouraged exploration of flours other than wheat.  Our own Honeysuckle Wholefood Shop were on hand with a fantastic array of flours, from wholemeal, multigrain and spelt to a myriad of gluten free and alternative flours.
 
Dan and his partner, and editor, David Whitehouse were delightful and informative and their love of good baking shone through the day.  What was equally obvious was the concentrated interest of the audience and their genuine pleasure in listening to Dan.  More than a few said to me at the end that they could have happily stayed and listened for hours longer.

I, like many in the audience, have a fair number of cookbooks – but only a few that I refer to constantly, and also read purely for pleasure.  Dan's new book is set to join the ranks of those well loved  kitchen companions.