Oswestry Indoor Market wins BEST LOCAL COUNCIL MARKET Award
1st February 2013
... Comments
---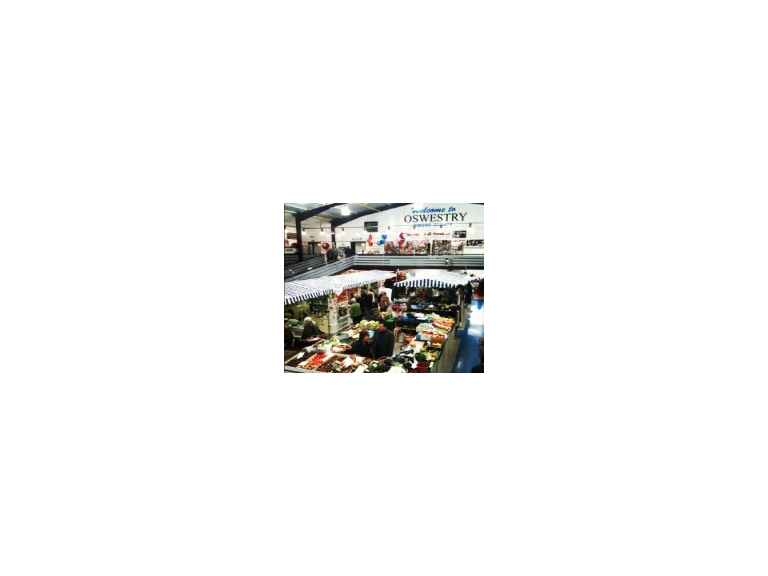 THE BEST OF OSWESTRY are fervent supporters of Oswestry Market and would like to heartily congratulate all the team and the traders for this brilliant achievement.

The Town Council is delighted that Oswestry Indoor Market has taken first prize in the category of Best Local Council Market in the KPR Midlink Ltd Market of the Year 2013 competition.
The category was created some years ago recognising the large number of local councils who are now operating markets across the UK.
The judging panel confirmed that "the best local council market is awarded to a market which is very special to its town and one that's gone through a major refurbishment in 2012 after winning a national competition with a design produced by Sir Terrance Conran. The judging panel also witnessed the introduction of a new market website with other social media initiatives and also the introduction of Wi –Fi to the market hall building. This has given the market increased profile and proactive management has improved footfall and also created a greater visual impact for shoppers.
The awards were presented by the Rt Hon Don Foster Parliamentary Under Secretary of State Communities and Local Government, Adam Corbally from the Apprentice, The Nabma President Councillor Mrs. Geraldine Carter and the sponsor Jeremy Bradin of KPR Midlink Ltd.  Representing Oswestry are Councillor Mrs. Cynthia Hawksley, Chairman of the Markets and Car Parks Committee, Councillor John Gareth Jones, Vice-Chairman of the Committee and David Clough, Retail Markets and Events Manager.
The Mayor Councillor Martin Bennett confirmed "this is a huge boost for Oswestry Market and for the town and our town centre.  The competition has many entrants from across the UK and the award is a great endorsement for the huge resource and financial investments that we have made in the indoor market in recent years.  This is an award that our market traders, our customers and councillors can be extremely proud of.  It has been achieved through partnership, hard work and commitment.  Oswestry as a town can be very proud".