Oswestry Climate Change Day of Action & Green Fair 350
17th October 2009
... Comments
---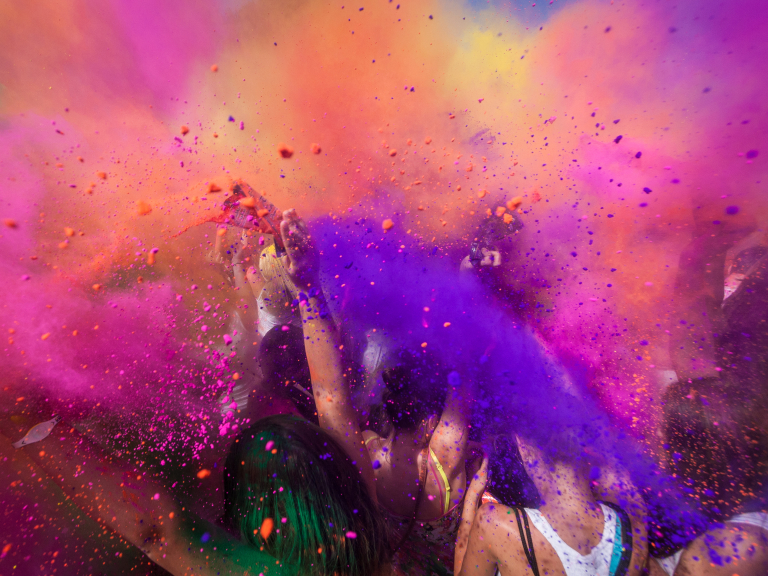 October 24th should be quite a day in Oswestry.  The Green Fair from 10am-2pm in the Memorial Hall is crammed full of things to learn, see and do.  The ever-present theme is climate change and the need to face a host of related energy and social issues head-on.
And it will be fun!  With a magician, face-painting, music and lot's of frollicking.  Who knows?  There may even be cake!
The evening at 7pm in the Memorial Hall will have renowned BBC Radio Shropshire's presenter Jim Hawkins chairing a lively QUESTION TIME debate on these issues with a star panel of MP's and Environmentalists.  Gonna be fireworks!
It'll be a packed house so get along early.
For the full story...
Press Release:

Oswestry in Times Square, NY
 
Oswestry faces are to appear on a 10m high billboard in Times Square, New York following a day of action to raise awareness about climate change on 24th October.
 
The Green Festival 350, jointly organized by Oswestry Transition Town, OS21 and Footfall features a full programme of events. These include a Green Fair 350 in the Memorial Hall between 10am-2.00pm, a Question Time 350 session in the Hall at 7.00pm and an exhibition in some of the town's empty shops through the day.
 
All the activities are to coincide with more than 1800 events taking place round the world to pressure governments to take strong action on climate change at the Copenhagen summit in December. The global campaign has been orchestrated by 350.org. As part of the publicity, photos of all events on the day are to be screened on the giant New York billboard. Oswestry's photo will be taken at the Green Fair 350.
 
The Green Fair 350 will bring together more than twenty different groups in the area, ranging from the Shropshire Wildlife Trust and Smallholders Group to Borderland Visual Arts and The Ramblers. Visitors to the fair will be able to learn more about each of the groups and receive tips on everything from how to make your home more energy efficient to how to make compost.
 
Although the fair has a serious purpose, organizers OsTT want it to be fun. A host of local performers have agreed to entertain and include magician Paul Dabek, storyteller Helen East and breakdancing from Da BBC.. Music will be provided by Rick Wilson, John Neilson and others and there will also be facepainters on hand and an opportunity to help paint a monster picture to be shown in New York.
 
An exhibition of artwork on an environmental theme is set to open in some of the town's empty shops on the same day. Curated by Footfall, the art has been produced by local primary schools.
 
Back in the Memorial Hall in the evening, there is to be a Question Time 350 session on climate change organized by OS21. This will be chaired by Radio Shropshire's Jim Hawkins and the panel of speakers includes Ian Lucas, MP for Wrexham, Felicity Norman of the Green Party, Paul Mobbs, an environmental consultant and Peter Harper from the Centre for Alternative Technology at Machynlleth.
 
It looks set to be a full day, but what's so special about the number 350? Simon Greaves, spokesperson for the organizing groups explains, 'Most scientists agree that the safe level of carbon dioxide in the atmosphere is 350 parts per million. The level has already reached 375 ppm and is rising fast. We need to bring it back down to 350 ppm if our children and grandchildren are to enjoy the stable climate patterns we have today.'
 
For more information about The Green Festival 350, please visit:
http://osttgreenfestival.wordpress.com  and  www.oswestry21.com 

or Lead Spokesman Simon Greaves 01691 773426 and  simon@ostt.co.uk
Andrew Tullo (OS21)  a.tullo@btinternet.com
Wendy Unwin  (Footfall)  wendy@thegatesgifts.co.uk

For more information about the global events taking place on Oct 24th, visit www.350.org