Griff Rhys Jones visits Old Oswestry Hillfort for ITV1 Series
16th February 2016
... Comments
---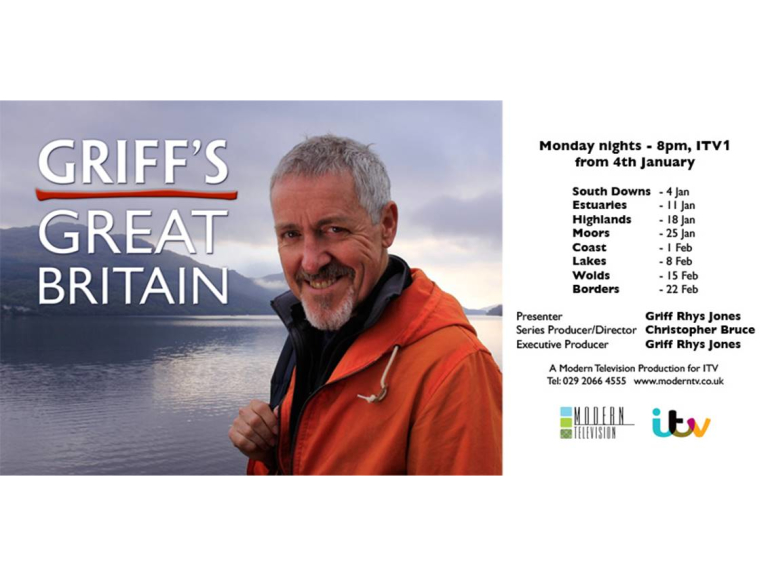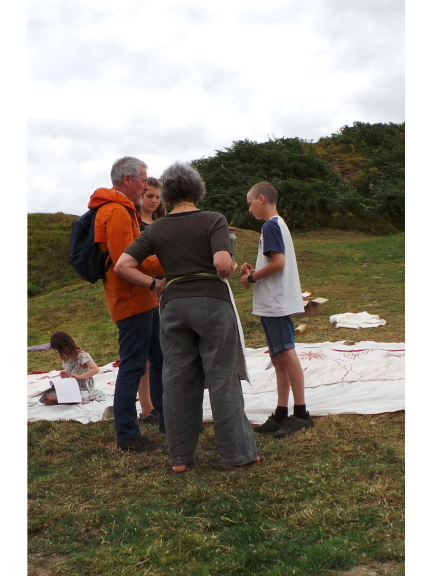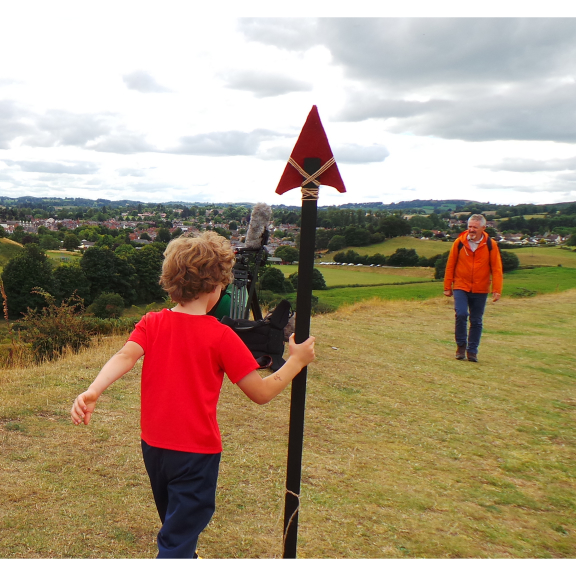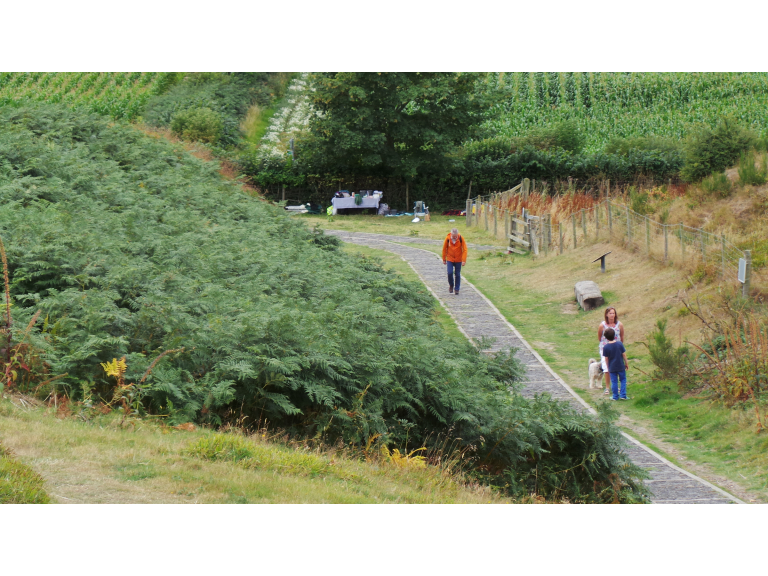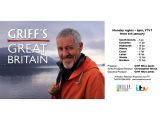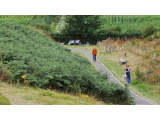 Griff Rhys Jones visits iconic hillfort for TV series.  Following close on the heels of HOOOH's hillfort hug on Valentine's Day, the campaign against development by Old Oswestry goes national with an appearance on Griff Rhys Jones' new series for ITV.
A prominent landmark on the Wales/Shropshire border, the Iron Age monument will feature in the eighth and final episode of "Griff's Great Britain" dedicated to the 'Borders'. The programme airs on ITV1 on February 22 at 8pm. Campaigners met the Welsh born writer, comedian and presenter last August during the making of the show with Cardiff-based film makers, Modern TV.
During his visit he helped local children decorate banners on the hillfort which sowed the seeds for the current Artists Hugging the Hillfort (AHH!!) series of hillfort-inspired art exhibitions. The banners featuring Griff's handiwork are currently on display in Hermon arts centre, Oswestry, alongside other hillfort art by Holy Trinity School. Heritage action through creativity and community involvement was focal to HOOOH's recent festival of hug events which took place February 13 and 14.
The weekend included a heritage seminar, the Hillfort Live! evening of music and performance, craft workshops, and a mass hug of the hillfort which drew over 400 people from as far away as York, Tyneside, Bristol and London. Supporters spelt out their feelings about nearby housing plans by forming the letters HOOOH – Hands Off Old Oswestry Hillfort – on the side of the iconic 3,000-year-old hillfort.
HOOOH has been waging a two-and-half-year campaign against housing allocations in Shropshire's SAMDev local plan that could open the floodgates for town expansion across Old Oswestry's ancient landscape. Two sites within 100m of the hillfort's ramparts were removed from the plan, but the largest with 117 houses (OSW004, off Whittington Road) has been approved by Shropshire Council.