Businesses asked for their ideas on Oswestry's future.
10th June 2017
... Comments
---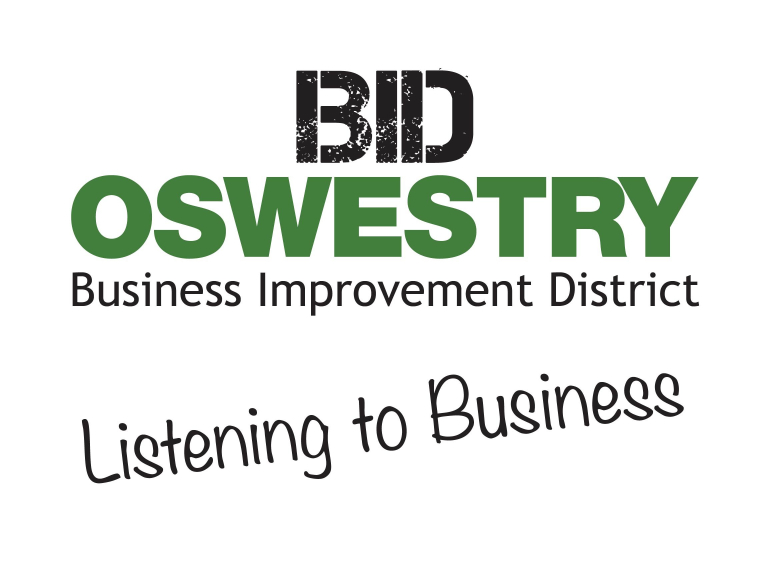 Businesses in Oswestry are moving ahead with their plans to develop the town and surrounding area into a Business Improvement District (BID). This will enable businesses to have more influence on the promotion and development of Oswestry, to attract more people to shop, work, invest and spend time in the town. 
In the next few weeks, the Oswestry BID team, led by local businesses, are surveying businesses to better understand the issues the town faces and the growth opportunities that exist. These could include ways of improving the experience of people who visit the town for retail or business, support for existing businesses as well as promoting inward investment by making Oswestry an attractive place to visit and to do business to a national audience. 
The BID Working Group, is chaired by local businessman Ian Follington, and made up of experienced people from across the town centre representing businesses from retail, leisure and hospitality to IT, industry and professional services such as accountants, property agents. Ian said, "These business people are all passionate about Oswestry and want to see it prosper both in the town centre, industrial areas and in the recreational facilities such as the showground. The Oswestry BID Working Group is committed to ensuring that businesses from all sectors have an opportunity to express their views about how Oswestry could move forwards so that they can addressed in the BID business plan. This is a one-off opportunity and I urge all businesses to get involved and have their voice heard". 
Over the next few weeks, a team of surveyors and members of the Working Group will be visiting businesses asking them for a few minutes of their time to gain their views and complete simple survey.
Anyone interested in knowing more about Oswestry BID and completing a business survey can visit www.oswestry4bid.co.uk.  
The BID Development project is being supported with funds generously provided by Oswestry Town Council and Shropshire County Council.