Be inspired! Qube's creativity for wellbeing exhibition!
12th June 2018
... Comments
---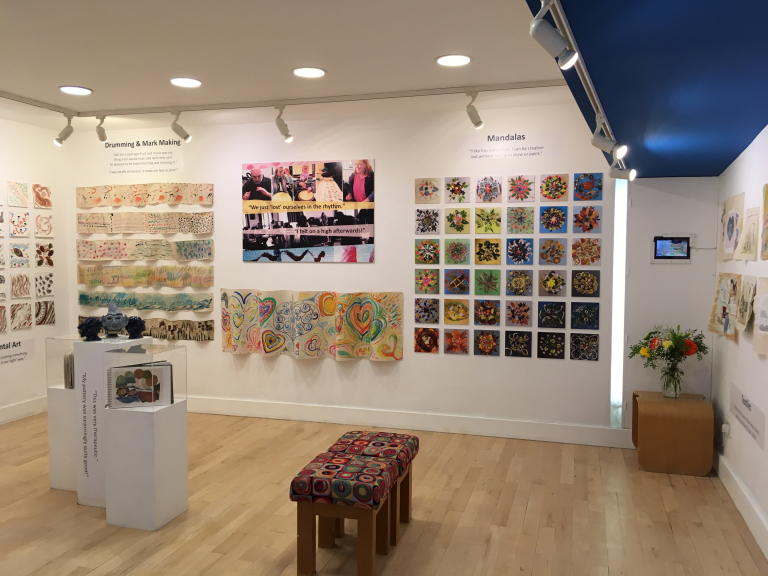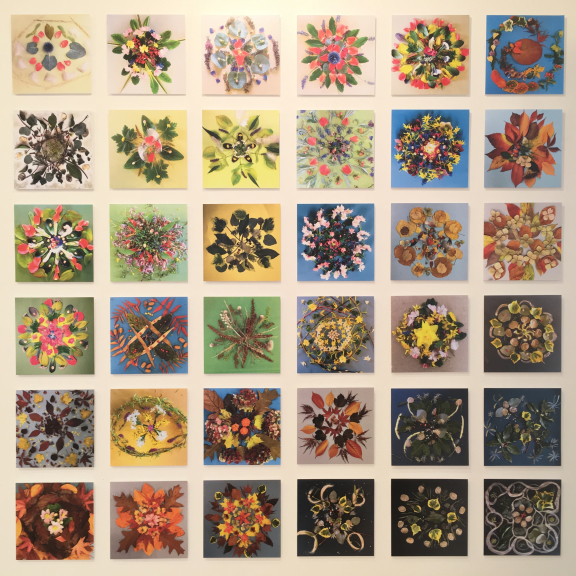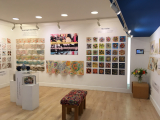 The inspiring works on show have been created as part of a rural arts outreach project called 'Ow Bist'. Over thirty residents from communities in and around Trefonen, Llanymynech, Four Crosses and Weston Rhyn have taken part in Ow Bist (a local greeting meaning 'how are you?'). They have participated in many arts activities including textiles, printing, drumming, poetry, Tai Chi, dance and ceramics - even making a giant scarecrow for the Trefonen Walking festival.
The two-year project has proved to be a great success, with almost all participants reporting that the sessions have increased their confidence and enabled them to make new friends in the community.  Many participants enjoyed an activity they didn't expect to like, with one participant saying after a drumming session: "I felt on a high afterwards. Ask me a year ago if art and music was my thing and I would have said definitely not!" Another said: "The classes have got me out of the house, out of a rut and opened my eyes to many things. The friendship and the support I've received from the tutors and my fellow students has given a real boost to my self- confidence - I actually can do things!"
Development Officer, Elaine Reynolds said Ow Bist had been a real creative journey for the participants, and the tutors and staff. She said: "We created an environment where people could explore different activities and have fun without feeling judged in any way. In our experience, most people will say they aren't creative for one reason or another – but this wasn't about creating something to put in a frame on the wall, it was about enjoying the creative process and seeing what happens. Ow Bist demonstrated that everyone has their own creativity – or in the words of one of the Ow Bist participants, 'We are all artists'!"
Qube now wants to build on the success of the project and is looking for funding to share its learning and extend the project to other communities and organisations across the county. Elaine Reynolds said: "We're thrilled to have had the opportunity to trial this project and are grateful to the funders - The Paul Hamlyn Foundation, and to our incredible tutors who've helped make it such a success. It's rare and difficult for people living in rural areas to be able to access quality arts experiences, but Ow Bist has shown what enormous benefit these activities can bring to individuals and to communities.  Anyone who needs convincing about the power of creativity to change lives should visit this exhibition and see the pure joy, colour and talent singing from the walls! 
Ow Bist: Be Inspired exhibition is on until June 15th at Qube Gallery, Oswald Road, Oswestry SY11 1RB. Open Monday to Friday 9 to 5 and Saturday 9.30 to 12.30. For more information, please contact Qube on 01691 656882.