AN UPDATE from Hope Church in Oswestry
21st January 2015
... Comments
---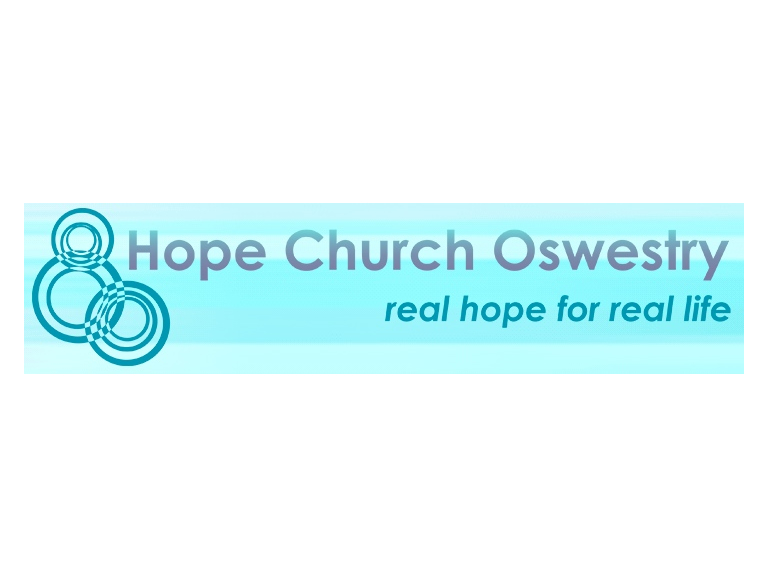 AN UPDATE from Hope Church in Oswestry:

If you are looking for friendships, meaning and a smorgasbord of fun and interesting activities then Hope Church is for you! Here at Hope we believe life is better when we do it together and so we provide lots of opportunities for people to have fun together and face new challenges that make life more enjoyable! We believe Jesus when he says 'I have come to give them life' (John 10.10) and try to live that life vibrantly every day.
Sticky Fingers Toddler Group is a great place for babies and toddlers to play, sing songs and make crafts. It's also a place where parents can come and chat to other parents and have a cuppa. A good time to relax for a few hours in the week! Every Monday 9.30 – 11.30
Sunday Club runs every Sunday in term time and is an activity club for children aged 3 – 11. There are sports, crafts, stories and a whole lot of giggles waiting every Sunday at 11 -12pm.
Prospects is a wonderful group for people with learning difficulties that is full of fun, friendship and laughter. We also offer great opportunities for social outings too.
Seniors We have various lunches, exercise and games afternoons for the more mature in the community. Check out our web page for upcoming events. Please ring up for more information and to book a place at our weekly Tuesday lunch club. Between you and me we might just have one of the best chefs in Oswestry!! The meal is out of this world!
Youth work is very much alive and well at Hope Church Oswestry! There is a games night in Milanos café every Tuesday night 5.30 -6.45pm 50p a session and includes a hot chocolate! You can also keep up to date with youth activities by visiting our web site: see below.
Ancient Wisdom for modern living: Hope Church is passionate about bringing useful ideas and solutions to the issues and challenges of modern living. Every Sunday morning at 10.45 you can come along to the main service and will always hear something that gives wisdom and inspiration to your daily life. There are also regular courses running that help people navigate things such as parenting and money management.
Purple Fish is our events initiative. We organize wine tasting, quiz nights, outdoor challenges and much more. There is always something worth doing coming up so check out the webpage www.purplefish.org.uk
To find out more details about any of the above events please call 01691655546 or check out our web page www.hopechurchoswestry.org.uk