A Change Is As Good As A Rest
13th July 2011
... Comments
---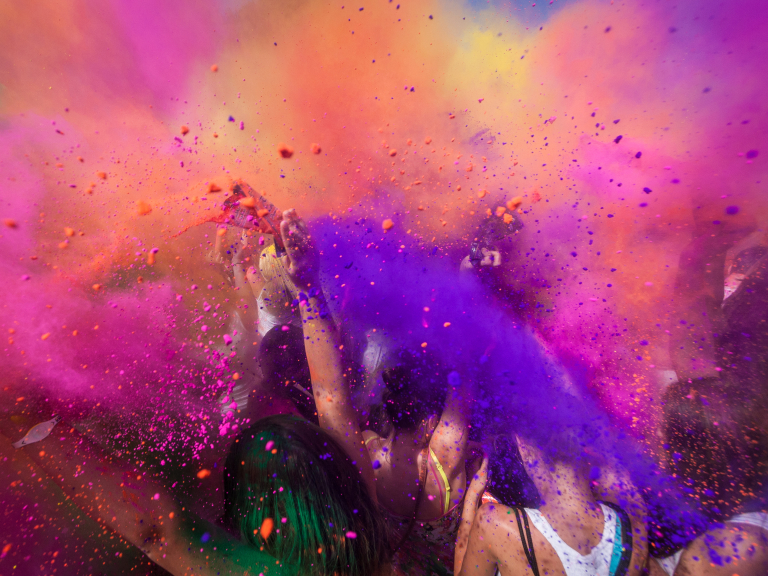 I haven't blogged for so long, I may have forgotten how to write but I'll give it a go anyway.
As most of you know, I was part of the '4 Artsake' team and we exhibited at The Qube in Oswestry from mid May to mid June this year (Exhibitions).  My goodness, it really was hard work.  I began painting my new pieces back in February this year and didn't stop painting until the beginning of May.  Behind the scenes there was much to do with the other members of the team to ensure that the exhibition looked as professional and as good as it could be including the 5 collaborative art pieces that were the centre of the exhibition.
We know from The Qube that the exhibition was a success.  Over 300 people came to see it and we had lots of positive feedback.
I have to say that once the exhibition was over, I needed to take a break from painting and being creative.  I decided to concentrate my efforts on other things mainly to do with my local primary school of which I am a Parent Governor, Chair of the PTFA and I run the school website (www.llangedwynschool.org).  I've very much enjoyed this change of focus for a while because I love our school very much.
The school summer term is about to come to an end and I've just last week picked up my paint brush again.  My creativity is back in earnest even though for a time there, I thought I'd lost it all together.  The change of focus away from art for a while has definitely been as good as a rest :-).
Other art news is that I've recently found out that I've been accepted into two art galleries in Shropshire to exhibit towards the end of this year.  One in Bishops Castle and one in Church Stretton, so I'm very excited about that.  This will be the first time I've exhibited solo however the '4 Artsake' exhibition taught me so much that I know I have the confidence now to do it.  I'm sure I'll be nervous as the time approaches but I'm feeling honoured to have been asked.
So there you have it, a quick update from the world of Art By Jude.  I shall endeavour to blog more often in the future.
Hugs to you all
Jude xx