1066 - The End
30th October 2013
... Comments
---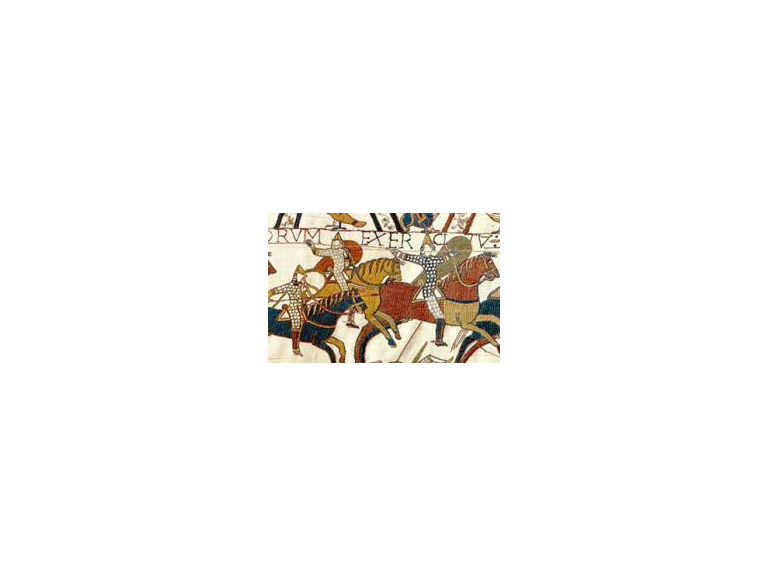 The latest, and sadly, last OOLAP seminar took place before a full  and appreciative audience.  We whizzed along on a fast train from the 10th to the 11th Century, taking in on the way the frankly confusing family tree that made up the claimants to the throne before William the Conqueror arrived.   By a twist of fate and not a little shenanigens,  we narrowly averted becoming even more Danish/Norwegian than we were at the time, and instead became French – or Norman to be precise.
We also learned that it was just as "winner takes all" on the Welsh side, with a similar round of judicious killings off and marrying sudden widows in the name of power.   
As usual, we were ably conducted through this journey by Damien Tyler of Manchester Metropolitan University, David Stephenson of Bangor and our own Margaret Hill, and by two new speakers, Euryn Rhys Roberts, again from Bangor and the delightful Roger Cooper – who give us his thoughts on Oswestry Castle, its formation and extent. 
While it is sad that this was the last seminar, it was fitting – as the seminars originated with renewed interest in Old Oswestry Hillfort in 2006.  Perhaps, with the current battle to save the hillfort (yet again)  we might get a new generation of archaeologists and historians willing to take up the challenge and initiate a new wave of events?
In the meantime, happily, there are a satisfying number of lectures from the Oswestry & Border History and Archaaelogoy Group coming up at the Memorial Hall to keep keen hounddogs of local history satisfied.