Norfolk & Norwich Festival 2013 - Bone Yard Tales
28th May 2013
... Comments
---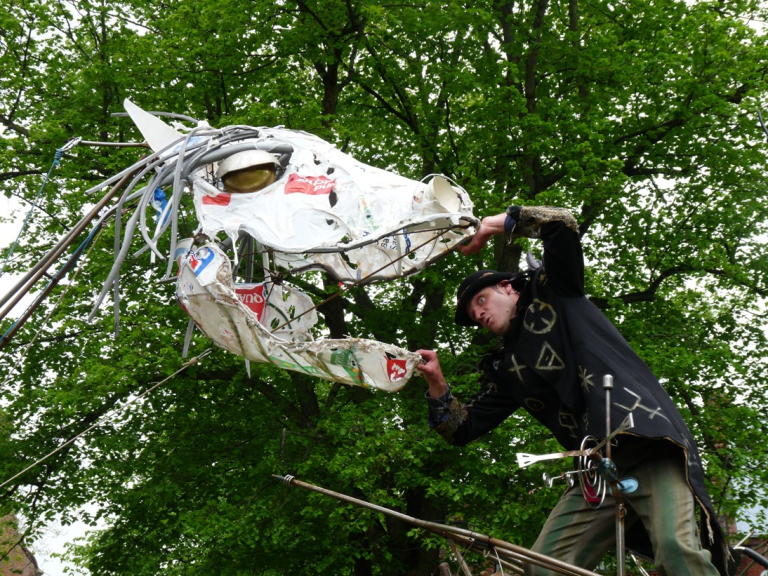 A chilly and breezy Saturday in May didn't deter the crowds from enjoying the eclectic and fascinating 'Bone Yard Tales' by theatre company Rag and Bone.
They whirled around in front of the enchanted audience in contraptions which looked like they had been made from any found items such as buckets, bin lids, tin cans, fridge doors, hub caps, you name it was probably there.
They roamed around scanning the audience for any other items the audience may wish or wish not to donate.
Mixed in with spoken word, poetry, live music and physical theatre, I was transfixed by this other world developing in front of my eyes, where literally man's rubbish is their treasure.
In an ingenious turn of events, one of the vehicles transformed into a dinosaur type creature, causing the Rag and Bone people into retreat and the audience to wonder what would happen next. An energetic battle ensued with the Rag and Bones emerging as victors.
This was such a surprise from again one of the amazing free events this year.  Such a treat and I will now see rubbish in a very different light!