10,000 Trophies, Green Foam Hands and an Adorable Puppy
28th June 2013
... Comments
---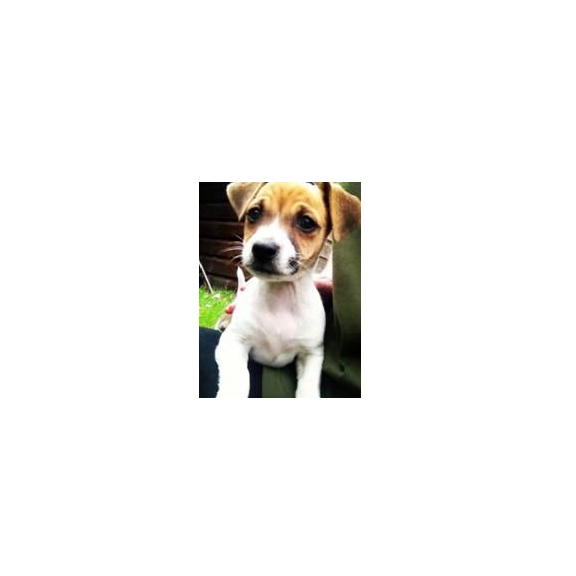 Gary Cockaday, MD of Norfolk based 4Sports Group - the busy suppliers of sports kits, trophies, workwear and promotional goods - writes this week:
"The lovely Sara has asked for my thoughts this week: it has been a wonderful week, more to follow, but a week dominated by lack of sleep, thanks to our new arrival … 'Costa' a 9 week old Jack Russell.
My boys convinced me that our family needed a 2nd Jack, so Costa was collected last Saturday. "Love at 1st sight" - he is adorable but I am beginning to think we should have called him 'wilful' or 'jekyll'; adorable (there's that word again) during the day but now having survived night 6 longing for him to sleep through the night without a chorus of 'nooooooooooooooooo' (that's not me blearily saying 'no' that's his whine). I am staying strong with my door shut and a pillow over my head!
So back to the reality of work … football kits are now in full swing; we have signed lots of new clubs during the last 2 weeks but two are worth a mention: we have been appointed official suppliers to Dereham Town FC, one of the biggest clubs in the County and Thetford Town FC – 2 big clubs in one week, testimony to my team's desire to be the best!
We were also appointed kit suppliers to a new academy DESA; my workshop is now preparing the coaches kits, the match kit and the samples for 30 students to try on Monday night.
Trophy madness has almost been and gone with Harry and his team engraving some 10,000 trophies & medals with every deadline met; albeit with many 5AM starts! 
Staff & Workwear continue to sell in good numbers with the usual garment mix together with Corporate gifts passing through from note pads to pens, my challenge today is to find 25 pairs of oversized green foam hands for the car park attendants at the Norfolk School Sports Partnership games.
As I write this we await news on what would be our biggest achievement with fingers crossed …
For now; have a very good day from a rather frazzled me.
Gary Cockaday