Lichfield Garrick presents....Cinderella
Castle Dyke
Lichfield
Staffs
WS13 6HR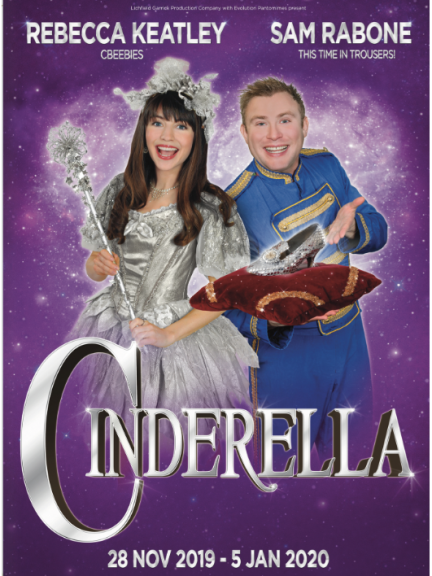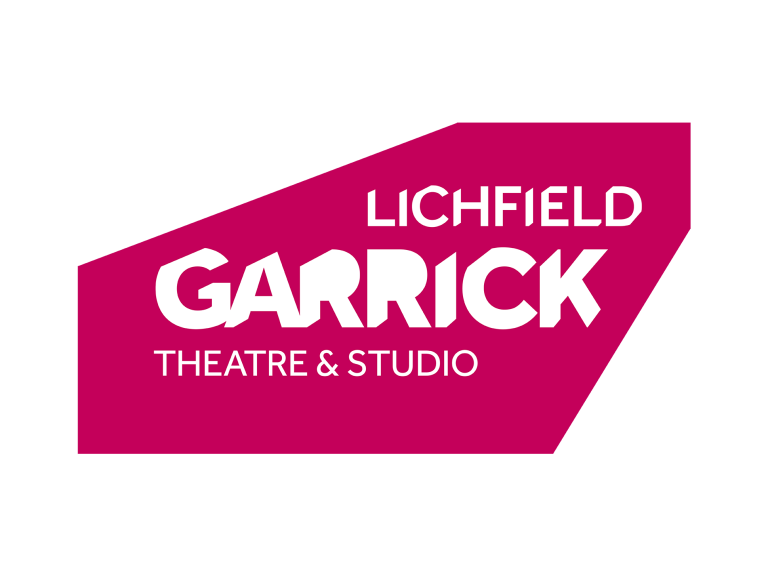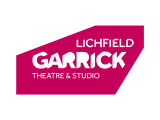 Our 'charming' 2019 Pantomime follows the fortunes of Cinderella.
Played by CBeebies' Rebecca Keatly, and her loveable best friend Buttons, played by Sam Rabone - yes, that's right, this year he's in trousers!
Expect a lot of hilarity, a sprinkling of magic and two very Ugly Stepsisters in this year's #GarrickPanto!
Tickets from £16.50 - £23 depending on performance.
Book online or at the Box Office on 01543 412121.
Book early to avoid disappointment.
Future dates
Sunday 8th December 7:00pm until 10:00pm
Tuesday 10th December 10:00am until 1:00pm
Wednesday 11th December 10:00am until 1:00pm
Wednesday 11th December 1:30pm until 4:30pm
Thursday 12th December 10:00am until 1:00pm
Friday 13th December 10:00am until 1:00pm
Friday 13th December 7:00pm until 10:00pm
Saturday 14th December 2:00pm until 5:00pm
Saturday 14th December 7:00pm until 10:00pm
Sunday 15th December 11:00am until 2:00pm
Sunday 15th December 3:00pm until 6:00pm
Wednesday 18th December 10:00am until 1:00pm
Wednesday 18th December 1:30pm until 4:30pm
Wednesday 18th December 7:00pm until 10:00pm
Thursday 19th December 10:00am until 1:00pm
Thursday 19th December 1:30pm until 4:30pm
Thursday 19th December 7:00pm until 10:00pm
Friday 20th December 10:00am until 1:00pm
Friday 20th December 7:00pm until 10:00pm
Saturday 21st December 11:00am until 2:00pm
Saturday 21st December 3:00pm until 6:00pm
Sunday 22nd December 11:00am until 2:00pm
Sunday 22nd December 3:00pm until 6:00pm
Monday 23rd December 2:00pm until 5:00pm
Monday 23rd December 7:00pm until 10:00pm
Tuesday 24th December 11:00am until 2:00pm
Tuesday 24th December 3:00pm until 6:00pm
Thursday 26th December 2:00pm until 5:00pm
Thursday 26th December 7:00pm until 10:00pm
Friday 27th December 2:00pm until 5:00pm
Friday 27th December 7:00pm until 10:00pm
Saturday 28th December 2:00pm until 5:00pm
Saturday 28th December 7:00pm until 10:00pm
Sunday 29th December 11:00am until 2:00pm
Sunday 29th December 3:00pm until 6:00pm
Monday 30th December 2:00pm until 5:00pm
Monday 30th December 7:00pm until 10:00pm
Tuesday 31st December 11:00am until 2:00pm
Tuesday 31st December 3:00pm until 6:00pm
Thursday 2nd January 11:00am until 2:00pm
Thursday 2nd January 6:00pm until 9:00pm
Friday 3rd January 2:00pm until 5:00pm
Saturday 4th January 2:00pm until 5:00pm
Saturday 4th January 7:00pm until 10:00pm
Sunday 5th January 11:00am until 2:00pm
Sunday 5th January 3:00pm until 6:00pm