Will Your Money Run Out In Retirement?
Do you wonder what your financial future will look like?  Do you wish you knew what to do now, in five years, 10 years and 20 years' time to make sure you have the money you need to have a happy life and a comfortable retirement?
Do you wonder when will be the right time "financially" to have another child, move house, change career or retire?  Do you worry that your money will run-out in retirement? 
The good news is you need wonder no-longer!  The technology and expertise exist to accurately forecast your financial future from today, right up to your retirement and beyond. 
Have a look at these questions.  They are probably the things that you are wondering about, or might even be keeping you awake at night: 
How much income do I want to have when I retire?
Will my money run out? 
Will I end up with too much money?
When's the earliest I can retire comfortably?
How would all this be affected by a stock market crash or two?
And how much can I afford to give away to my children? 
As professional Financial Advisers we believe that it's our job to help our clients answer these questions. At Four Oaks Financial Advisors we call this our Lifestyle Financial Planning service. It is very in-depth, we really get to know you and how you tick, before we can make financial planning recommendations. It's a bit like financial therapy because we delve into your aspirations, hopes, ambitions and fears.
And, once we've helped you put your lifestyle financial plan in place, we don't just leave it there.  It's very important to have regular update meetings with your Financial Adviser.  At these meetings they will be able to update your financial forecasts in real-time so you can ask "what would happen if…" and see how it affects your finances in the future. 
Make an appointment with one of our fully qualified Financial Advisers and they will demonstrate our state-of-the-art software.  This very clever, and we must say industry proven, software will show you graphically if you are going to have a shortfall and our Financial Adviser will be able to suggest appropriate financial planning strategies to get you on track to achieve the life you want, now and into your twilight years!  
Our offices are near Lichfield, but we work with clients all across the Midlands region and can meet with you at home or for business clients at your premises. Contact our Client Liaison Team on 01543 401029 for more information or to make an appointment.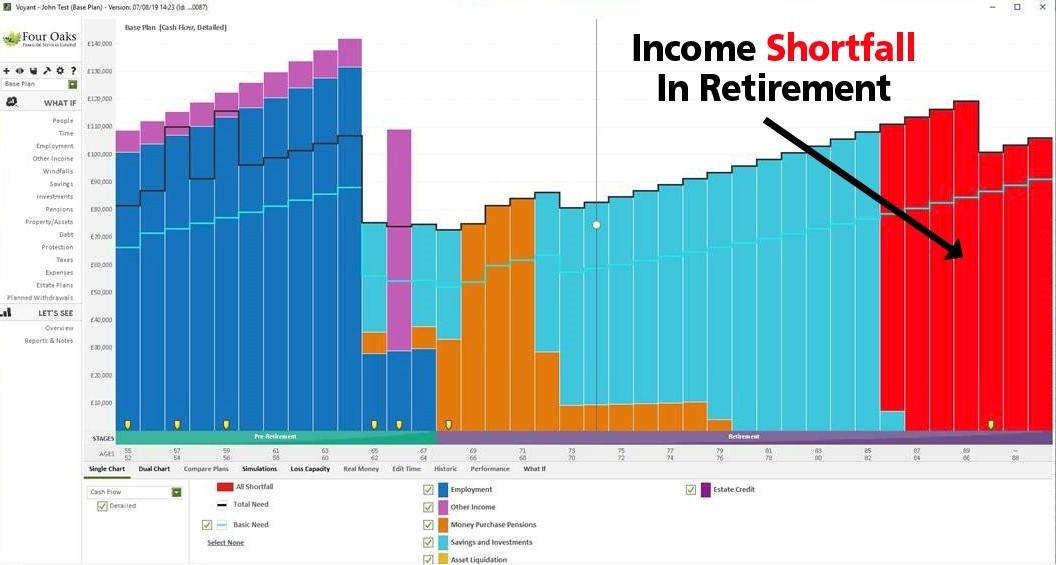 Photo caption: Robin Place Financial Advisor.