What's on in Lichfield this Weekend 8th- 10th July?
After a year off in 2015, the Fuse Festival is back for 2016 and it will be better than ever. Expect a weekend packed full of entertainment, workshops as well as musical talent from across the UK and Europe.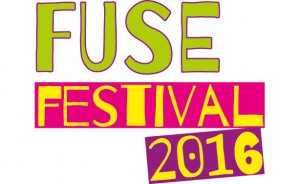 The Lichfield Festival continues to bring amazing and innovative entertainment this weekend, and as part of it, the Lichfield Garrick are hosting Afternoon Tea sessions in their green room.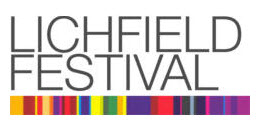 Friday 8th July:
Barbican String Quartet - Gordon Clark Scholars - The quartet made their concert debut in the Barbican Hall performing works by Shostakovich. Now, they're performing that memorable music for Lichfield audiences.
Hollywood Romance – Celebrating popular songs from Hollywood, expect to hear elegant, swinging settings of songs performed in the beautiful surroundings of the Lichfield Cathedral.
Sunset Boulevard – The famous award winning film-noir Sunset Boulevard is screened for audiences to enjoy at the Lichfield Garrick. Whether you've seen the film one-hundred times or you've never seen it before, it's worth a viewing in the theatre surrounding.
Barokksolistene - The Alehouse Sessions - A baroque ensemble that brings the raw rhythms of Scandinavian folk music to the high baroque, Barokksolistene are known for their virtuosity and infectious humour and bringing joy too those who come to see them.
Saturday 9th July:
Meet the Warriors of the Past at the Staffordshire Regiment Museum Multi-Period Weekend – a never-to-be-forgotten, fun-packed eventful weekend, at an affordable price, there will be plenty going on at the Staffordshire Regiment Museum for all to enjoy.
Festival Fete – Come down to Cathedral Close for a day of fun activities, with live entertainment to also be enjoyed, as well as many stalls surrounding the Close, where you can be in the chance of winning a prize.
Flute, Viola, Harp - The musicians of Sound Collective look to the Irish Easter Rising in this programme of music for flute, viola and harp.
The Rattler - A new interactive retelling of Rumpelstiltskin, members of the public are encouraged to bring this age-old tale to life. The performance will include a series of music and craft workshops, as well as much more.
French Evening - Lichfield - Join the Lichfield branch of the Soroptimist Club in this 'Feast of Crêpes.' You will also be treated to galettes, which are cooked by the highly talented chefs from The Pear Tree Crêperie.
Dinosaur Park – A hilarious take on the much-loved film Jurassic Park, this award-winning production is an epic adventure of show-stopping, spine-tingling theatrics and megalithic mayhem.
BBC National Orchestra of Wales - The Lichfield Festival's closing Cathedral concert offers a final chance to reflect on the First World War with one of the country's finest orchestras. The performance will also be recorded for broadcast on BBC Radio 3 (so behave yourselves!)
Peace Cabaret - Jessica Walker – Performing some iconic and some rare alternative war songs from over the last century, Jessica Walker brings her unique theatrical and vocal style to take you on a journey through alternative war songs.
Something for in that week…
Townswomen's Guild Meeting (11th July) – Hosted in the beautiful surroundings of the National Memorial Arboretum, the Townswomen meetings prove to be fun and informative.
Soroptimist International of Lichfield and District – The Lichfield and District branch of Soroptomists International welcomes new visitors to their monthly meetings. So if you would you like to get involved with an international Women's organisation, get in touch.
Back to Bacharach - Celebrating the magical music of Burt Bacharach, one of the most accomplished popular composers of the 20th Century in an epic night featuring 10 Musicians, 3 West End Vocalists and 1 Great Performance.