What's coming up in Autumn with Lichfield Arts
The season kicks off with the always popular L2F Ceilidh with the Reel Hot Ceilidh Peppers on Friday 6th September. Friday 13th sees the genre and expectation defying Urban Voodoo Machine in a show rescheduled from the Spring. The concert proved incredibly popular, so we suggest buying your tickets early for the event.
Wednesday 18th September sees a Pre-Season Friendly Jam Session happening at Lichfield's Cathedral Hotel, where musicians are invited to play with others, whilst Friday 20th and Saturday 21st September sees the ever popular Autumn Beer Festival, with a wide choice of drinks, and live music on both nights.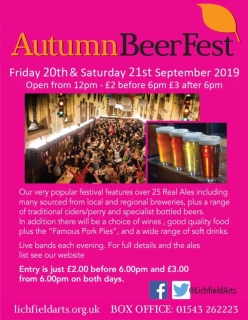 October is equally busy with a quiz night at Lichfield's Duke of York pub on October 2nd, and the ever popular Roxy Magic on Saturday 5th. Tickets are already proving popular.
The same weekend, Sunday 6th October sees the debut Guildhall performance of the singer-songwriter Kitty MacFarlane, and her folk songs for modern times.
The leading Saxophonist and composer Chris Bowden will be leading his Jazz quartet at the Cathedral Hotel on Wednesday October 18th, whilst the ever popular L2F Festival happens between Friday 18th and Sunday 20th October.
Headlined by the reunion of Home Service at Lichfield Garrick, the rest of the weekend will see performances from the likes of Merry Hell, The Lucy Ward Band, The Magpies and Rachael McShane and the Cartographers.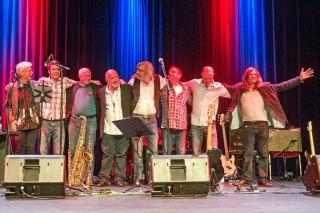 With a number of free events, workshops, talk, Morris Dancers and a street procession, Lichfield's streets will be filled with colour.
Closing the month will be Hipkiss with Patsy Gamble. The blues rock ensemble will feature the incendiary saxophone of Patsy Gamble in an evening of music to appeal to all fans of blues, soul and rock and roll.
There will be no slowing down in November either, with the ever-green acoustic guitar wizardry of Gordon Giltrap on Friday November 1st, and the intelligent song-writing and musicianship of Ian Parker on Saturday November 9th. Local jazz musician Nick Dewhurst will be leading his talented band through a set of originals and classic jazz at the Cathedral Hotel on Wednesday November 20th, and the fast rising jazz, blues and soul singer Jo Harman will be making her debut at Lichfield Guildhall on Saturday November 30th.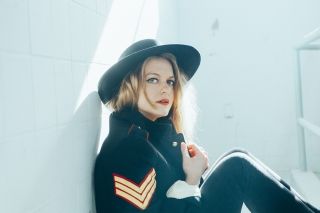 December has something for everyone. Sunday 1st will see another Guildhall debut as Geoff Lakeman, one of the country's leading Crane Duet Concertina players, and the father of Sam, Sean and Seth Lakeman will be playing a concert featuring his own material, and songs by the likes of Jimmie Rodgers, the Louvin Brothers, Richard Thompson, and traditional songs from the traditional Celtic and folk repertoires.
Jazz, and 1940's music will be the order of the day when Kim Cypher leads her talented ensemble on Wednesday December 4th, and traditional folk will feature when Bob Fox, one of England's finest interpretive singers makes a more than welcome return to Lichfield on Saturday December 7th.
Fans of the Beatles. The 1960's, and good music in general will be delighted to see The Get Back Beatles on Sunday December 8th, whilst the cream of local jazz musicians will appear at the Cathedral Hotel on Wednesday 18th December for a Lichfield Jazz Christmas special.
The season will finish, as is traditional with a Christmas themed show, this year delivered, in their own inimitable style by Jez Lowe and The Bad Pennies and their A Northumbrian Christmas. 
A Lichfield Arts Spokesman said 'We are very proud of this season of concerts, with something for everyone, from jazz, to blues, folk to rock, and all points in-between. We offer high quality music at affordable prices, and our team of talented, hard-working and friendly volunteers will make each night a unique experience to treasure. Whether you are a stalwart Lichfield Arts supporter, or this is your first time, we look forward to welcoming you to Lichfield Guildhall soon'.