What's Coming up at the Lichfield Garrick...
The Counterfeit Stones - The Rolling Stones most successful tribute band, The Counterfeit Stones will rock the Lichfield Garrick this September.
The Counterfeit Stones are more than a tribute to the Rolling Stones, they're a complete re-enactment. With a healthy smattering of 'Spinal Tap' humour, their performances take on an almost cartoon-like air.
Sir Mick Jagger actually referred to them as: 'The most famous Stones band in England'. Any band that can boast 24 years of solid and successful touring, deserves such an accolade.
Don't miss the Counterfeit Stones at the Lichfield Garrick on Friday 9th September 2016 at 7.30pm. Tickets cost £22.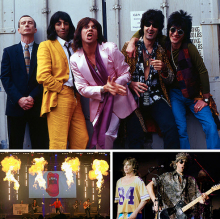 The Stars From The Commitments - Enjoy and evening of gritty soul music and irresistible Irish charm from the Stars from the Commitments.
Due to popular demand since 1993 the fantastic Stars from the Commitments have continued to spread the word of Dublin soul.
The nine piece band which features actual cast members from the original Commitments film have performed more than 1,500 shows World-wide to hundreds of thousands of people at festivals, clubs, theatres, high profile corporate events and VIP parties.
The Stars from the Commitments will play at the Lichfield Garrick on Saturday 3rd September 2016 at 7.30pm. Tickets cost £23.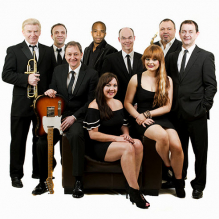 The Moody Blues' John Lodge - Fans of great British rock music are in for a treat this September when legendary guitarist and singer John Lodge performs a must-see concert.
As one of The Moody Blues John Lodge has travelled to the four corners of the planet packing out the worlds iconic venues.
Now you can see John in an intimate concert accompanied by musicians he has worked with from The Moody Blues, performing his favourite Moody Blues songs as well as tracks from his solo albums.
See John Lodge on the Lichfield Garrick's main stage on Saturday 10th September 2016 at 7.30pm. Tickets cost from £26.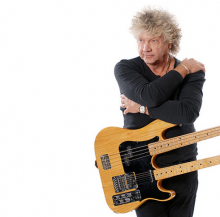 These are just some of the incredible shows playing at the Lichfield Garrick Theatre & Studio this year. Tickets for any show can be bought by calling the Box Office on 01543 412121.