What would happen if in seconds you went from earning a living to earning nothing - forever?
4th July 2016
... Comments
---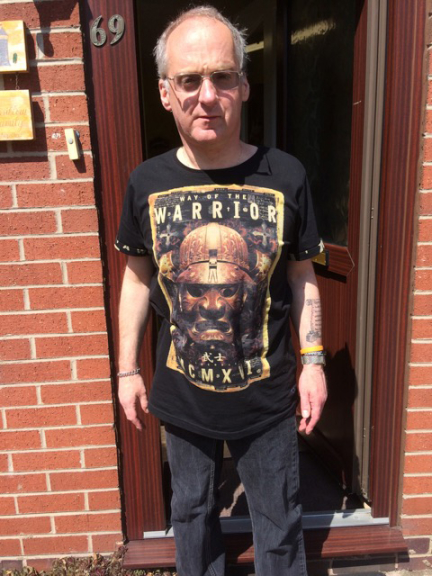 Martin suffered a stroke. According to the Stroke Association one in four strokes in the UK happens in people under the age of 65 and can strike anyone at any time. Martin had Critical Illness cover through a high street bank, but this wasn't going to sustain a 51 year old who could no longer work, for the rest of his life.
Martin had a good but very stressful career as a journalist working long hours for the Birmingham Post and Mail. He is used to dealing with and beating adversity being born with spina bifida and hydrocephalus. In 2006 his highly-pressured lifestyle triggered epilepsy, but he is a fighter and continued successfully in his post until December 2009 when the newspaper made all their sub-editors redundant and he began working as freelance Editor for a magazine. One Sunday in December 2013 his contract with the magazine was terminated in a two minute phone call and two weeks later he suffered his stroke. He collapsed whilst walking across a road in Tamworth.
Following his stroke Martin's neuropsychologist told him that his brain damage was getting worse and the worry of having no income and looking for jobs was making his condition graver. He was advised to retire from work.
Martin needed someone he could trust to help him find a solution. He needed an income in the short-term and for the rest of his life. He had known Alan Woolford, Financial Adviser at local firm Four Oaks Financial Services for five years and it was to Alan he turned.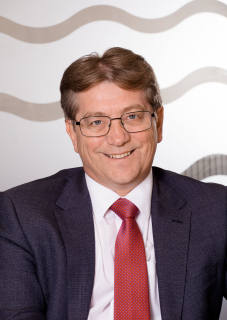 It was too early for Martin to access his company pension with his previous employer in the normal way, so Alan suggested a medical retirement. The process took around six months because Martin's pension fund was slow to respond and difficult. Alan had to work diligently, first finding out what was possible under the terms of Martin's existing pension scheme then chasing them to get the medical retirement approved. Once approved and Martin's pension pot was released Alan was able to research the whole of the UK pensions market and find and arrange the best annuity for Martin's circumstances with another pension provider.
Martin received a lump sum which he used to pay off a large percentage of his mortgage and he is now receiving a weekly pension that he will continue to receive for the rest of his life.
Martin says "Four Oaks were absolutely outstanding. They were on the case immediately and worked really hard to help me because they understood I was in dire straits financially and medically and I needed help as quickly as possible. Without this help from Four Oaks I would have had to find another job although this would have damaged my health even more. When you've got ill health it is never easy dealing with the financial world, I needed someone to turn to who I could trust and would look after me. I was fortunate to know Alan and Four Oaks."
Martin, who is known locally as Martin 'The Warrior' Warrillow is now on a personal crusade to tell people about his story and how it is important that everyone should plan for their financial future, because what happened to him could happen to any one of us. Martin says "I want to make people think about what happens if you don't have an income through no fault of your own. If I can stop one person going through what I have gone through, that will be fantastic."