What can Hypnotherapy help you Achieve?
Hypnotherapy can be highly effective in treating a wide variety of issues, and can be a powerful tool for changing your life. 
You may think that it requires a stranger to take over your mind and make you do silly things, but unless you're at a magic show, that's not the case.
Hypnosis does not require you to be unconscious or asleep. It simply allows the conscious mind to step back while the unconscious mind comes into play - the part of us that knows exactly what we can achieve and take on board everything that is needed to make the changes in your life that you desire.
So what can hypnotherapy help you achieve?
Insomnia and sleep patterns – Hypnotherapy can be used to help you overcome sleeping problems as including insomnia. It can also help with nightmares and other sleep disturbances.
Anxiety and stress - Hypnosis allows the subject to experience often quite deep levels of relaxation and so helps to reduce levels of stress and anxiety; helping with stress and health related disorders such as Irritable Bowel Syndrome (IBS), migraines and skin conditions such as eczema.
Phobias – Whether you have an irrational fear of spiders, the dentist, heights, speaking in public, clowns, and so on, hypnotherapy can be an effective way of curing irrational fears and phobias.
Bad habits and addictions – Hypnotherapy can help you quit those bad habits such as smoking, gambling, drug use, as well as habits such as nail biting, hair pulling, teeth grinding, etc.
Weight issues – If you need to effectively manage your weight, hypnotherapy is a great way to do. It can help you to also stop binge eating and control other eating habits.
If hypnotherapy is a form of therapy that you think you will benefit from, why not get in touch with our recommended hypnotherapist in Lichfield?
Paul Friend is a professional and passionate hypnotherapist who has helped many people overcome a variety of problems.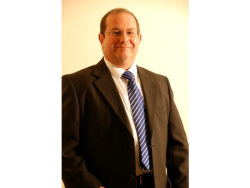 Paul's sessions are tailored to suit your needs and make you feel comfortable. He will talk you through and explain the entire process and listen to any concerns you have.
Paul specialises in solution-focused hypnotherapy.  This style of therapy isn't analytical and doesn't involve weeks or months of talking about the past.  Instead, he uses hypnosis to help you look at what you need to do to solve your problem. 
If you feel something in your life is holding you back, then hypnotherapy may be the answer. Book a session with Paul Friend Hypnotherapy and see the difference it can make! Call 01543 406319 to start your journey.