Ways to Stay Cool During the Summer in Lichfield
Summer has suddenly arrived and the temperatures have risen to impressive heights. Because of this, it's important to stay cool. So if you're out and about in Lichfield in the hot weather, what should you do to keep yourself cool?
When the sun is shining, you can't help but want to indulge in some deliciously refreshing fruit.
Running throughout the summer, Manor Farm Fruits welcome visitors to their PYO (Pick Your Own) Strawberry Event, where you'll be able to wander around their impressive fruit farm and pick which strawberries take your fancy.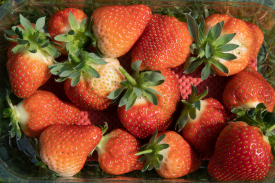 Or if you don't want to be out in the heat, you can visit their shop and buy their pre-picked strawberries.
If you're out and about doing some shopping in the city centre and want a place to go to cool down and relax, pop into Pom's Kitchen & Deli on Bird Street.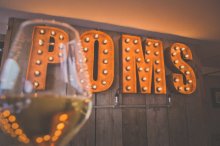 Offering a menu of mouth-watering food in a comfortable and contemporary setting, Pom's is the perfect destination. Whether you're going in for a light bite or you're stopping off for lunch, Pom's has everything you need.
To complement your meal, choose from top quality craft beer or a glass of fizz, as well as soft drinks. You can even go outside and enjoy it on their outside terrace.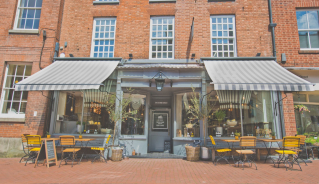 If the hot weather has got you thinking of beaches and the ocean, then why not come to McKenzie's to try out their variety of fish dishes, such as Fish & McKenzie's Sea Chips, Pan Fried Sea Bass Fillets, Grilled Swordfish Steak and more.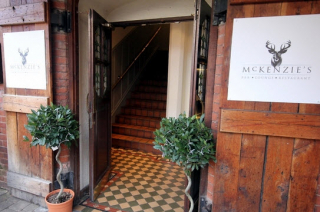 These succulent dishes will be just what you need in the blistering heat.
If things are hot in the house and you want an effective way to cool down, then why not invest in some ceiling lights that also act as fans?
Remember, it's not just humans that need to stay cool in the summer, animals need to as well. If your pet finds the heat difficult to cope with, take them to see the trained vets at Pool House Veterinary Group, who will be able to help find a solution to the problem and keep your pet happy during the summer.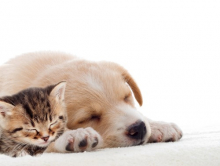 Stay cool this summer!